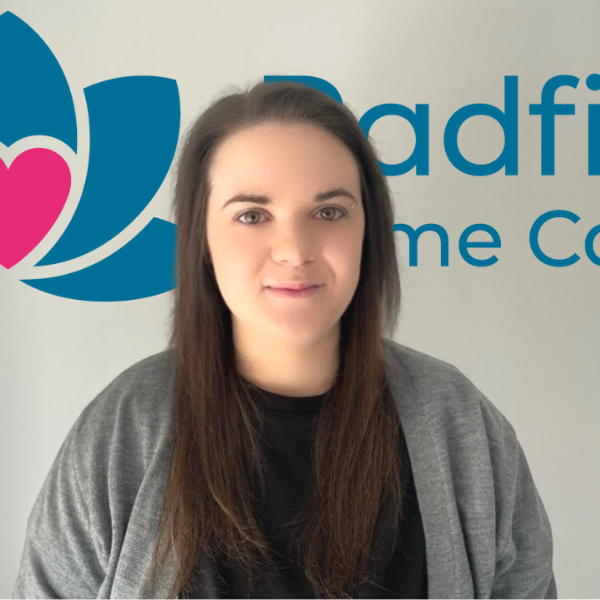 Georgia Mankertz
Registered Care Manager
We would like to introduce you to Georgia Mankertz, registered care manager for Radfield Home Care Croydon & Sutton. Georgia is responsible for the day to day running of the office in line with CQC regulations and also for ensuring that the service is safe, caring, responsive, effective and well led. Georgia is the key point of contact for carers, clients and their families and promotes individual's wellbeing at all times.
Georgia has a wealth of experience and knowledge of the care sector. She began her journey in care aged 18. Having just left college, Georgia worked in various residential and supported living areas, helping people with many different needs and abilities. It was during this time that Georgia first had the opportunity to ensure vulnerable people had a good quality of life, meeting their needs to have a fulfilling life tailored to their choices and goals.
Georgia tells us:
"I have only ever worked in care since I left college. I have worked hard to achieve my goals, further my knowledge, abilities and skills to be able to care for others effectively. My background has involved working with many different people of different backgrounds and needs that I have been able to adapt to and support full heartedly. I have worked as a personal assistant, carer, support worker, team leader and deputy manager. This allowed me to learn different roles to better understand different positions and what it entails."
Georgia has completed her level 5 in health and social care, as well as undergoing training in autism, end of life, medication, infection control, supervisions and team leading. She prides herself on her excellent communication skills, which have helped her to excel in all of her roles.
"My last role was within a residential home where I was deputy manager. I was in this role for 5 years and enjoyed my time there providing person centred care to elderly residents with learning disabilities, mental health and autism. I absolutely love working in care and this role gave me the opportunity to complete my level 5 management in Health and Social care to provide me with necessary skills and knowledge to grow and has prepared me for my position in Radfield."
Georgia's inspiration to start her career in care came as a teenager, where she supported her grandfather. She helped him manage his diabetes and daily chores as he became blind.
"I felt such pride in knowing I was helping him and this got me interested in caring for others. My grandmother was diagnosed with dementia a few years ago. Living with her, I saw her deteriorate quite quickly and both my care knowledge and personal feelings pushed me to support her in each aspect of everyday living."
Georgia's personal connection to care drives her to help others and their families to have peace of mind that their needs will be met to a high standard. Her previous roles have helped her develop confidence, compassion and empathy that will allow Radfield Home Care clients to feel safe, transparent and well supported with her and the team.
"I hope that clients will feel more empowered with tailored care/support plans in place to meet their needs and choices. Open communication and transparency between myself, the team and the client will provide exceptional standards."