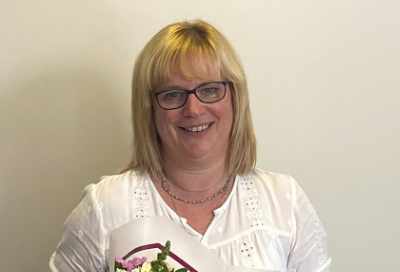 Dawn MacDonald
Care Manager
About Dawn
We would like to introduce you to Dawn MacDonald, registered care manager for Radfield Home Care Chester & Ellesmere Port. Dawn is responsible for the day to day running of the office in line with CQC regulations and also for ensuring that the service is safe, caring, responsive, effective and well-led. Dawn is the key point of contact for carers, clients and their families and promotes individuals' wellbeing at all times.
Dawn has worked in the care sector for 10 years now, giving her a broad range of experience and skills to draw from. She passionately believes in client centred care and believes all clients' should be treated as individuals.
Dawn aims to support the team, giving Care Professionals the help they need to grow and give clients' exceptional care. Dawn believes all carers should be treated as the professionals they are. She is always promoting the Radfield Home Care brand values and continues to develop their highly skilled team.
"A close friend suggested I work in the care sector – best advice ever! I love the job satisfaction of knowing that you have helped a client achieve their goals and encouraging carers to progress in their career. I always believe in providing first class care to assist the clients maintain their independence and enable them to stay in their own home."