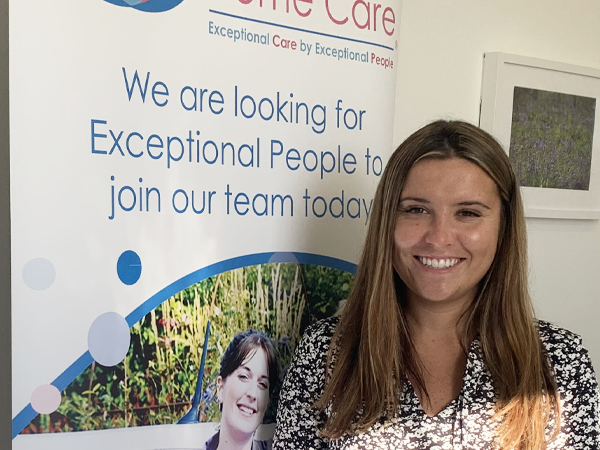 Jessica Monaghan
Care Manager
About Jessica
We would like to introduce you to Jessica Monaghan, Care Manager for Radfield Home Care Camden, Islington & Haringey. Jessica is responsible for the day to day running of the office in line with CQC regulations and also for ensuring that the service is safe, caring, responsive, effective and well-led. Jessica is the key point of contact for carers, clients and their families and promotes each client's wellbeing at all times.
Jessica has over a decade of experience in the care sector, working in a variety of roles including carer, care coordinator, care supervisor and care manager. Having spent time at all levels of the care industry, Jessica understands both the needs of clients and Care Professionals. This understanding of both client and carer makes her the perfect fit for the role.
"I believe the journey from carer to care manager has given me an in-depth understanding of the needs of clients, as well as the amazing carers that are supporting them. I understand the importance of ensuring the highest quality care is delivered and enjoy leading and encouraging my team to work towards the best possible outcomes."
From a young age, Jessica knew she wanted to help others.
"My passion for caring started when I used to visit my Grandfather who was diagnosed with Alzheimer's at his nursing home. I would always help out, spending time sitting and talking with the clients there. I enjoyed helping out and seeing others happy, so after graduating high school in the USA, I knew health and social care was the route I wanted to take."
Jessica believes in person-centred care, tailored to the individual and ensuring their wishes and needs are met whilst also maintaining respect, dignity and independence.
"I believe that being a carer and working in the care sector is more than just a job. Many of us will get older and require support, or have someone close to us that does and I keep this in mind when setting up and delivering care for others. Helping others comes with many rewards and it's nice to know that you have made a difference in someone's life."