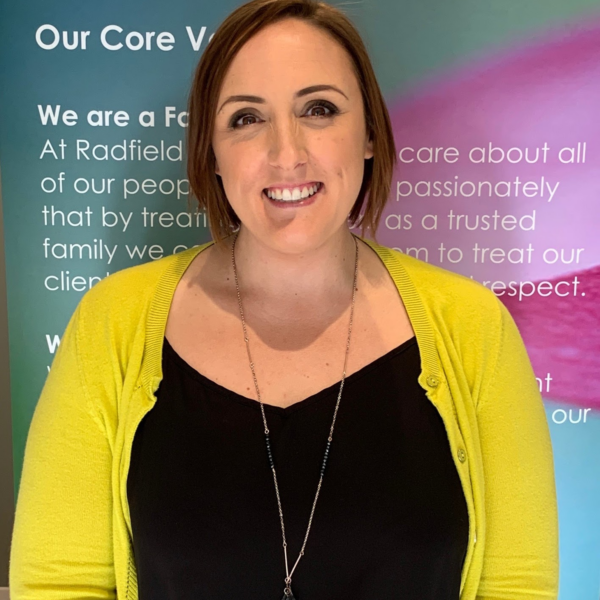 Amy Hilton
Registered Care Manager
About Amy
Amy's first taste of the care sector was when she volunteered with St John Ambulance and also in the A&E department of her local hospital, as initially, Amy wanted to train as a nurse.
Amy explains,
"I applied for the role of a domiciliary care assistant to gain further experience in the sector. I soon realised that caring for people in their own home was really important. The care I was providing kept people safe and independent in their own familiar surroundings. I also quickly saw the difference this type of care made to people and their families and realised there was still a lot more we could be doing to enable people to live full and independent lives."
Amy was then promoted to field care supervisor, carrying out assessments for new clients and taking them from a potentially anxious stage in their life, through a journey that they enjoyed and appreciated. In this role, Amy also supported new carers, helping and sharing tips to provide the same high-quality care that was so important to her.
Amy quickly progressed into training with a focus on creating and delivering tailored training to support the needs of clients. Amy explains,
"I was able to create bespoke training and worked with health care specialists in order to support our clients even further and reduce the need for some specific health professionals visiting our clients constantly, for example, quality catheter care."
Amy joined Radfield Home Care as a training manager in February 2019 and was promoted to care manager in December 2019, now having the overall day to day responsibility for the safe operational running of the office.