Home care in Camden, and around the UK is evolving, with an increasing focus on community involvement and innovative care services. Radfield Home Care, a trusted organisation with over 40 years of experience in providing first-rate private care, recently hosted an informative event at Age UK Camden, launching a new live in care service for communities in Camden, Islington and Haringey. This gathering was aimed at sharing valuable knowledge about Radfield's brand-new live in care service and engaging the local community in volunteering opportunities at Age UK Camden.
Taking a Bold Step in Home Care Services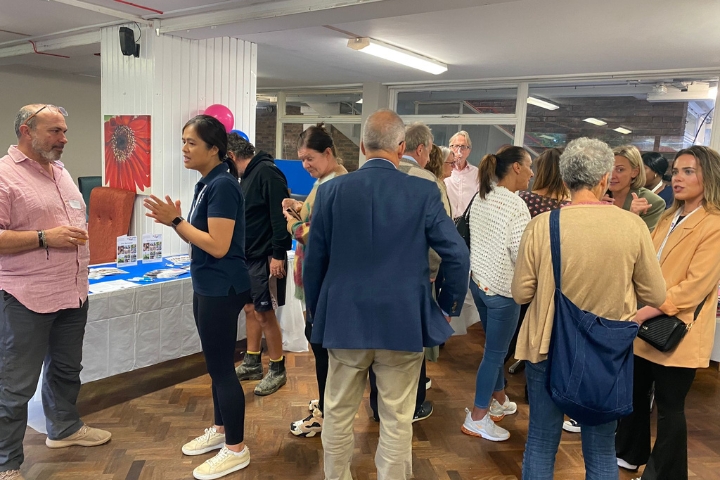 On Tuesday, 19th of September, Radfield Home Care Camden warmly welcomed around 40 attendees to the session, which took place between 4.30 pm and 6 pm. Amongst the attendees were respected names in UK elder support including Alice Westlake, CEO of Age UK City of London, Geoffrey Oren, CEO of The Bridge Renewal Trust, and Robert Larkman, CEO of Age UK Camden.
Speakers Highlighting the Importance of Community Involvement
Insightful speeches were delivered by experts such as Tracey McDermott from the Dementia Befriending Service, and Jo Stapleton, of Good Practice Mentoring. They insightfully conveyed key information about becoming involved in care, and volunteering and illuminated the potential beneficial impacts they could have on individuals and the broader community.
Introducing our Innovative Live-in Care Service
At Radfield Home Care Camden, Islington & Haringey, we are proud to introduce our new and transformative live in care service. Owner & Director, Glyn Clark expressed his pride: "We were honoured to share the stage with our friends at Age UK Camden as we hosted an event covering: Volunteering at Age UK Camden, Our new Live-In Care service and Good Practice Mentors. I would also like to send a special thanks to the 40 or so attendees who joined us and made for such a good atmosphere in the room."
Discover award-winning live in care in Camden
For more on our care services at Radfield Home Care Camden, please reach out to our friendly team here. Or if you would like to read more about our new live in care service, click here.