Our team has celebrated Easter by treating our amazing clients to a fabulous homemade afternoon tea. The tea boxes came complete with scones and biscuits baked by our dedicated Care Professionals, together with strawberry jam, clotted cream and Yorkshire tea! The afternoon tea Boxes were individually presented to clients by the care team during their visits over the Easter weekend.
Dedicated home care in Stamford, Peterborough & Rutland
The event was organised by our activities coordinator, Gaynor, who said: 
"We always like to find things to celebrate with our clients and wanted to do something special this year. I was so impressed by our team of bakers, organisers and the delivery team who all really rose to the challenge.

"Aside from a fabulous afternoon tea, we also included an Easter quiz and a packet of sunflower seeds for our clients to grow. The idea is to extend the celebration beyond Easter by getting our clients to compete to grow the tallest sunflower. They have embraced the concept with enthusiasm and we can't wait to see the results!"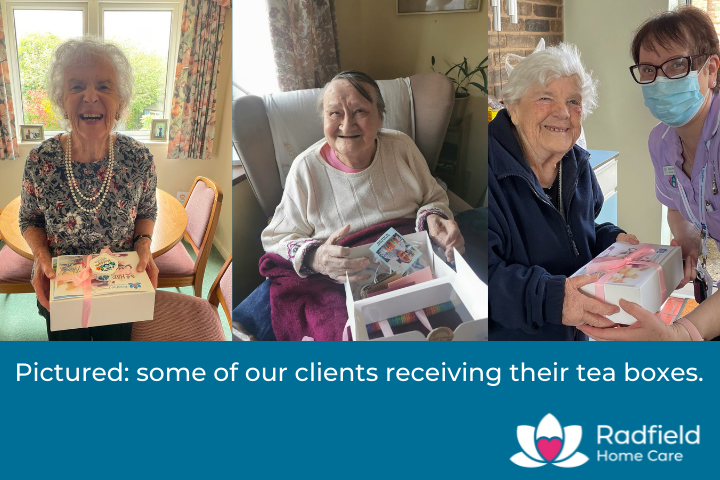 Care Supervisor, Rose, added:
"What a lovely time I have had delivering the afternoon tea boxes to our wonderful clients. They were such a surprise for them; the smiles on their faces were very special. I can't wait to help them grow the sunflowers which will be a bit of fun for us all to do together over the coming weeks."
If you would like to join our team of friendly Care Professionals, head over to our careers page where you can find more information on care roles and apply for a position.