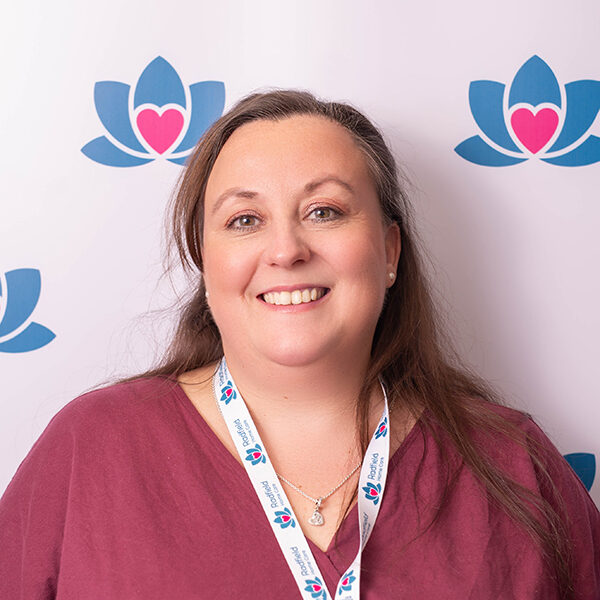 Kate Couchman
Care Administrator
We would like to introduce you to Kate Couchman, care administrator for Radfield Home Care Bexhill, Hastings & Battle. Kate is responsible for a variety of administrative tasks including HR, recruitment and ensuring our electronic care planning and record system are up to date. Kate also responds to incoming queries from our clients and carers.
Kate shares with us how she found Radfield Home Care Bexhill, Hastings & Battle:
"Prior to starting work at Radfield Home Care I worked in a GP surgery, which was my first health related job, I found this role very interesting and varied. Whilst there and dealing with all the incoming emails for the surgery I received an email newsletter from Amy Hilton – Registered Care Manager.

After reading through the newsletter I felt that this would be a really great place to work as the employees seemed very caring, positive and hard working and I felt that this was a team that I wanted to be part of."
Kate replied to the email with a job application and the rest they say, is history. Working at Radfield really appeals to her as she enjoys the friendly and supportive environment.
"I really like the way that the care is client focused and the Care Professionals are always willing to go above and beyond to help people. I would definitely recommend Radfield to friends and family."
Everyone at Radfield has a part to play in making our amazing clients feel valued, looked after and listened to. Care Professionals are out in the field but it's also our office staff that are working every day to help our nation age well. Kate shares with us a particular story that sticks with her:
"I spoke to a client on the phone who was feeling low in mood due to current health issues and was tearful. She started to reminisce about how she survived World War II, so she would survive COVID.

Outside of work I am a living history reenactor and have always had a great interest in history, particularly World War II. Using my own knowledge, I was able to engage in conversation with her about ARP wardens, the evacuation of children to the countryside, rations etc. She remembered the war with great fondness and was comforted by her conversation with me."
Kate's conversation made the client feel better and gave her suitable companionship to talk about the war with. As a reenactor and history enthusiast Kate enjoys talking to people and hearing about their experiences during the war.
"I would just like to say how amazing I think the Radfield staff are, they have all made me feel very welcome and I am proud to be part of the team."