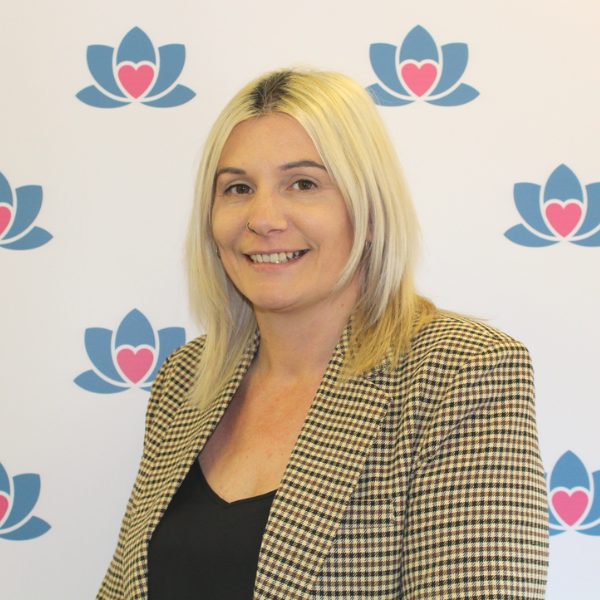 Kerri Percy
Deputy Care Manager
We would like to introduce you to Kerri Percy, deputy care manager for Radfield Home Care Milton Keynes. Kerri is responsible for assisting with the day to day running of the office in line with CQC regulations and supporting the Registered Care Manager to ensure that the service is safe, caring, responsive and effective. Kerri is a key point of contact for carers, clients and their families and promotes individuals' wellbeing at all times.
Kerri brings over 10 years of experience in domiciliary care to Radfield Home Care Milton Keynes. Before domiciliary care, she spent 9 years working with special needs children between the ages of 9-19.
Kerri is a naturally caring person, with most of her career being spent in the industry at all different levels. Her varied experience makes her ideal for the role as she has a deep understanding of the challenges facing both staff and clients.
"Working in care for so long I am lucky enough to have so much experience and guidance from numerous professionals within the care industry."
Kerri originally joined Radfield Milton Keynes as a Care Professional at the start of 2022. Her skillset was quickly identified by directors Jamie & Rebecca and she is now the office deputy manager.
Kerri has a number of highly sought after accolades and training courses under her belt, including:
NVQ 3 Health and Social Care.
Specialist funding from the Motor Neurones Disease Association to help her specialise in Motor Neurones Disease.
Training for; tracheostomy, PEG & Stoma as well as bowel care and pressure care.
Kerri's motivation for entering the world of care is heartfelt and quite frankly, inspirational:
"11 years ago my sister passed away unexpectedly at the age of 28, it was cancer. I felt helpless after her 2 short months of fighting. There was nothing I could do to help, nothing I could do to change what was happening. Not long after my sister died I knew I needed to do something else with my life.

I needed to make a difference. I knew I needed to help someone as I couldn't help her. This led to me looking into different forms of care and starting my journey as a Care Professional. I know she would be so proud of where I am today in my life."
Kerri prides herself on treating everyone how she would want her family members to be treated; with kindness, respect and dignity. She never shies away from learning new things and is always willing to improve.
"I've worked hard to be here and if I can bring all that to Radfield and assist our Care Professionals to better themselves and give them the motivation to succeed in their roles and aspire to high levels within the care sector that in itself benefits all our clients knowing they have the very best caring for them and supporting them on a daily basis."