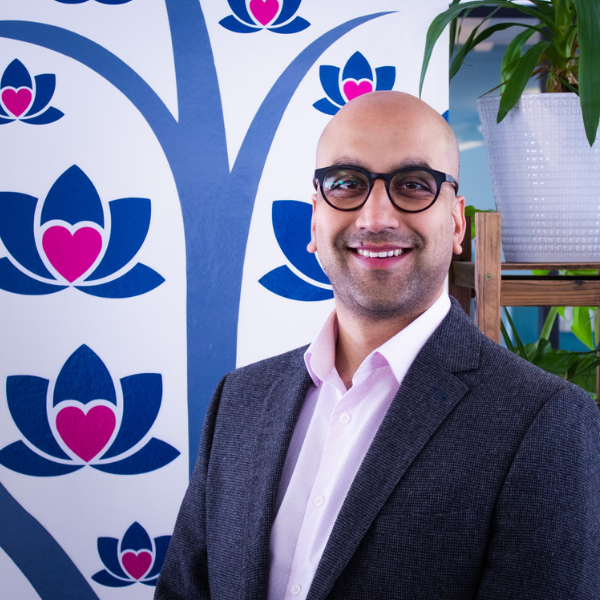 Ritesh Vyas
Director & Owner
About Ritesh
Radfield Home Care Harlow, Epping & Ware was launched in May 2022 by Director/Owner Ritesh Vyas. Ritesh prides himself on providing an excellent service for clients with care that makes a real difference. The aim is to become a friendly pillar of support in the community; allowing older people to live a high quality of life and providing jobs to those that need them.
"We achieve this by providing our Care Professionals with a positive working culture and the strong support they need to enable them to care for you like their own."
Ritesh's experience with care began early on in life. He was born and raised in a very close knit family, where he had close relationships with not only his own grandparents, but other older members of the extended family.
"As they got older I realised how important it is that the right support structure is there for older people, in order the help them live a full and vibrant life. I cared for them in many ways, from helping in house-hold chores, taking them on days out, and just being there and remaining active in their lives."
Ritesh's more corporate background has given him a solid understanding of working in a structured way to achieve goals both personal and professional.
"I have worked in high profile deliverables with people from lots of different backgrounds, which has positioned me well in understanding how to meet the needs of different people, and understanding that everyone is unique."
Ritesh has a passion for working with people and looks to position Radfield Home Care Harlow, Epping & Ware as an integral part of the community. He wants to offer support to those that need it most. He understands that the care sector has and still does, face incredible challenges at a national level. The pandemic made the challenges even greater and Ritesh wants to get involved in helping give everyone a chance to live a high quality of life, offering personalised support available to vulnerable people.
"Providing Care is not a clock-in, clock-out service. It takes time and attention to detail to ensure we are personalising the service for each client and ensuring that every part of the service is monitored closely. It is our responsibility to put in the out of hours work to ensure we remain up-to-date, well-trained and re-trained, to provide the best possible service every time."
Ritesh wants to provide employment opportunities and be an employer known for providing all the support required for Care Professionals, instilling family values, and ensuring the Radfield Caring for our Carers™ pledge is upheld every step of the way.