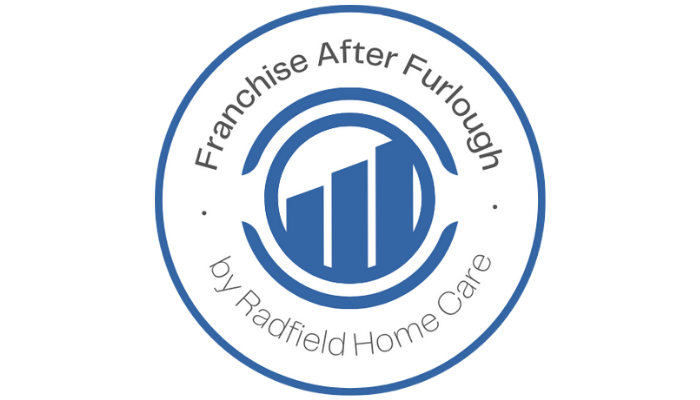 Leading home care franchise, Radfield Home Care has launched its new Franchise After Furlough campaign today, highlighting the benefits of franchising as a career path in light of Covid-19 restrictions and the furlough scheme coming to an end.
With approximately 11.5 million jobs supported by the government's Coronavirus Job Retention Scheme and record numbers of redundancies during the last 18 months of the coronavirus pandemic, there are thousands of individuals in the UK considering their next career move and Radfield Home Care believes franchising could be a solution for many.
Over the coming weeks and months, Radfield will be lifting the lid on the franchise industry and discussing why it could be an ideal option for many people as they bounce back following the coronavirus pandemic. The campaign will focus on the benefits of business ownership; the rewards of supporting your local community; and the resilience of the home care marketplace – and of course, how franchising can help support all of these goals vs going it alone.
Sharing the stories of real life franchise partners; outlining the steps involved with launching a franchise business; highlighting the questions to ask in your due diligence process; and sharing tools to help you start your franchise journey, the campaign is designed the help people learn more about the viability of franchising as a career path and route to successful business ownership.
Radfield Home Care's co-founder and franchisor, Alex Green has led research in recent months into the way Covid-19 has impacted communities and the lifestyle decisions that are now being made as a result of this.
"The last few months have had a profound impact on the way we have all had to live our lives. We have all had to learn to live much less sociable lifestyles, but there has also been a surge in community spirit. People have been helping their neighbours, supporting those that have been self-isolating and are very mindful of the impact the pandemic and loneliness is having on older people,"
Alex comments.
"This unique set of circumstances has led many people to reevaluate their personal and professional lives, but it has also driven demand for care and support services within local communities. This has enabled our existing franchise partners to trade throughout the pandemic and many have also experienced significant growth during this time. Our new Franchise After Furlough campaign is designed to make people aware of franchising as a career choice, and how operating a home care franchise can help them achieve a socially and financially rewarding lifestyle in the wake of the pandemic."
Over the last 18 months, Radfield Home Care's franchise partners have delivered care to more people than ever and the franchise network has almost doubled in size, despite the uncertainty and challenges presented by the Covid-19 pandemic. At a time when many other industries and organisations have had to place their entire workforce on furlough and halt operations, this is quite an achievement that highlights the opportunity that a franchise in the home care marketplace can provide.
Alex's sister and co-founder, GP Dr Hannah MacKechnie explains some of the reasons for the network's recent success: "Back in January and February 2020, we were keeping very close tabs on the Covid-19 situation as it developed around the world and, as a result, we were able to be very proactive with our response. We were sharing guidance with franchise partners, ordering PPE early and preparing ourselves for what was potentially coming our way.
"Whilst some existing clients did decide to isolate and pause care calls, new client enquiries were still being generated from those in need of care services. What's more, with so many businesses and industries closing, recruitment of staff became easier as well. This allowed franchise partners to generate capacity in their care teams to take on these new client enquiries and grow their businesses."
You can find out more about Radfield Home Care and follow the Franchise After Furlough campaign across Radfield Home Care Franchising's Facebook, Twitter, LinkedIn and website. You can also contact the franchise recruitment team on 01743 548 550 or [email protected]. Alternatively, click here to request a franchise brochure or a call back for further information.