As we grow older, our bodies go through various changes, and we become more susceptible to health problems such as Type 2 Diabetes. Diabetes is a long-term condition that affects how your body uses sugar or glucose. It is a condition that causes the blood sugar level to become too high, which can lead to serious health problems if left untreated. This condition is becoming more common among older people in the UK, and it is important to understand the symptoms and take action to manage the condition. Type 2 Diabetes is the most common type of diabetes in older people and can be managed with the right care.
At Radfield Home Care, we understand how challenging it can be to manage diabetes symptoms in older people. In this article, we will discuss the symptoms of Type 2 Diabetes and how to manage them with the help of our Care Professionals.
Disclaimer: This article is intended to be informative, not prescriptive. If you, or someone close to you, are exhibiting symptoms of an illness such as diabetes, you should consult your GP or equivalent medical professional immediately.
Symptoms of Diabetes type 2 in adults
It is essential to know the symptoms of Type 2 Diabetes in older people to prevent complications and manage the condition effectively. Here are the most common symptoms of Type 2 Diabetes:
Increased thirst and frequent urination.

Fatigue and weakness.

Blurred vision.

Slow-healing wounds.

Tingling or numbness in the hands or feet.

Unexplained weight loss or gain.

Recurrent infections, such as thrush.
If you or your loved one is experiencing any of these symptoms, it is important to seek medical advice immediately.
Risk factors for type 2 Diabetes
There are a variety of risk factors to look out for that can increase the likelihood of Type 2 Diabetes developing. These include:
Age – The risk of developing Type 2 Diabetes increases as we grow older.

Family history – Having a close family member with Type 2 Diabetes can indicate a higher risk.

Ethnicity – People with certain ethnic backgrounds, such as South Asian, African-Caribbean or Middle Eastern, have a higher risk of developing Type 2 Diabetes.

Being overweight or obese – carrying excess weight, particularly around the waist.

Lack of physical activity – being inactive can increase the risk of developing Type 2 Diabetes.

Unhealthy diet – a diet high in sugar, saturated fat and processed foods can increase the probability of Type 2 Diabetes developing.

Smoking – smokers are more likely to develop Type 2 Diabetes than non-smokers.

Gender – Men are slightly more likely to develop Type 2 Diabetes than women.
Managing type 2 Diabetes symptoms with home care support
Type 2 Diabetes can be managed with the right care and support. At Radfield Home Care, our Care Professionals are trained to provide care that adheres to personalised care plans that meet the unique needs of each person. Here are some ways our Care Professionals can help manage Type 2 Diabetes symptoms: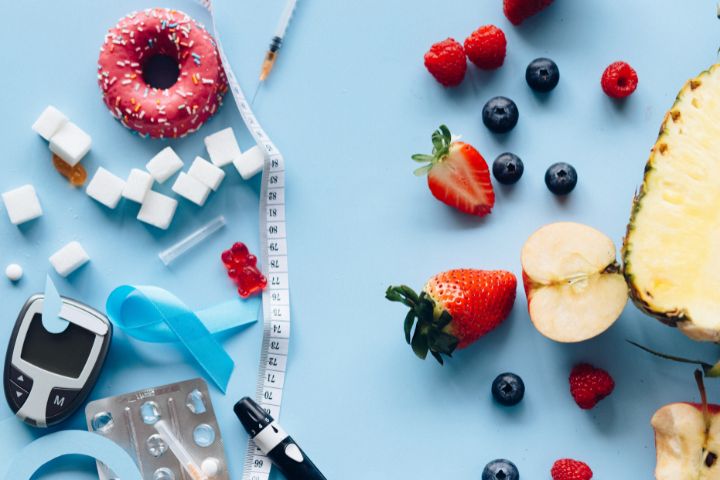 Our Care Professionals can work with your loved one to create a balanced diet plan that meets their nutritional needs and manages their blood sugar levels.
Physical activity
Care plans can be tailored for diabetes care to encourage and assist with physical activity that is safe and suitable for your loved one's abilities.
Managing diabetes requires taking medication as prescribed by a healthcare professional. Our Care Professionals can help older people to manage their medication, ensuring they take the right dose at the right time. This can be especially important for people who may have difficulty remembering to take their medication, or who may have trouble reading labels or opening containers. Our care teams can also help with reordering medication from a GP and ensuring it is delivered on time.
Maintaining a healthy lifestyle is essential for managing Type 2 Diabetes. Our Care Professionals can assist with daily tasks such as cooking healthy meals and doing light exercise, which can help to manage blood sugar levels. We can help with grocery shopping, meal preparation, and light exercises such as walking or gentle stretching. We can also provide companionship during meal times, ensuring that our clients have someone to share meals with and providing social interaction that can help to reduce stress and improve overall well-being.
Monitoring blood sugar levels
Regular monitoring of blood sugar levels is an essential part of managing Type 2 Diabetes. Our Care Professionals can help you to stay on top of your health and communicate effectively with your healthcare providers.
A diabetes diagnosis can be overwhelming for older people, especially those who may be dealing with other health problems or who may feel isolated or lonely. Our Care Professionals can provide emotional support and reassurance, helping older people to manage the condition more effectively while fighting isolation. We can offer a listening ear, provide encouragement, and help our clients to Be Themselves by finding ways to stay engaged in their communities and maintain their interests and hobbies.
Transportation
Transportation can be a barrier to accessing healthcare and managing diabetes effectively. Our Care Professionals can provide transportation to and from medical appointments, ensuring that our clients receive the care they need. We can also provide transportation to community events and activities, helping our clients to stay engaged and connected to their communities.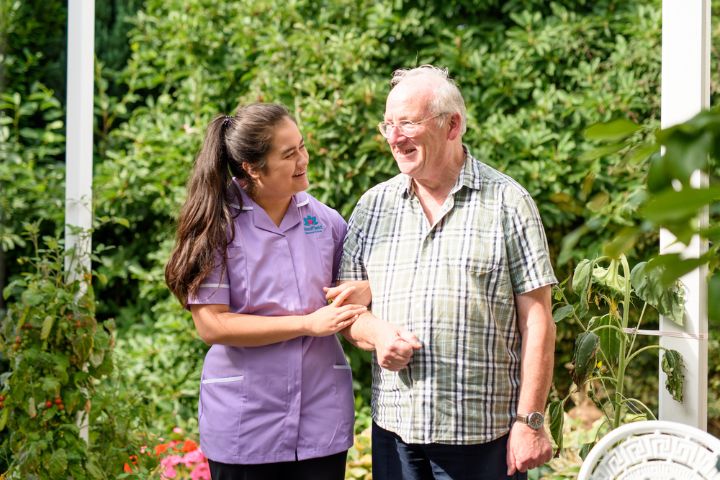 Quality private home care
At Radfield Home Care, we are committed to helping older people age well by providing high-quality, personalised care in the comfort of their own homes. If you or your loved one needs support with managing Type 2 Diabetes symptoms or you would simply like to chat about how we might be able to help, contact us to find out more.