We were busy over the jubilee weekend organising a joint venture with the 2nd Squirrel Heath Beavers (the youngest section of the scout group) to bring together both young and old for Platinum Jubilee celebrations.
The event took place on May 28th at Arnauld Lodge Hall in Hornchurch, where the Beavers meet regularly. At Radfield Home Care Havering & Brentwood, we are committed to helping our clients age well whilst staying connected to the local community.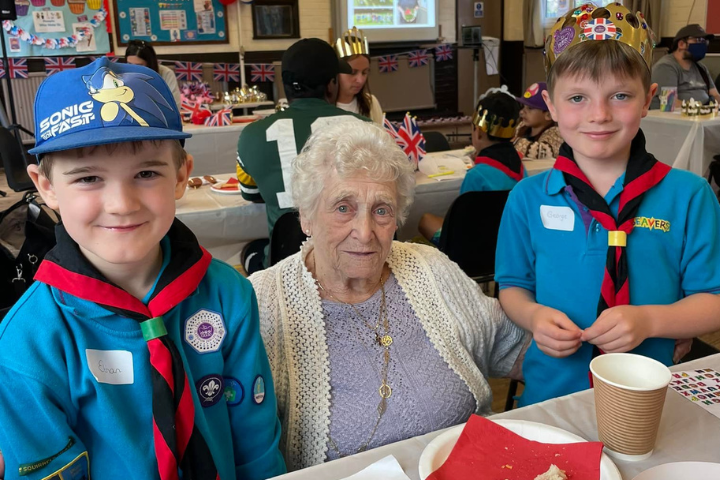 Laughs, cake and making friends
The day was filled with fun, laughter and happiness. Despite there being a vast age gap between the two generations, they built relationships, shared stories, talked about their interests and made some lovely memories.
There was cake, some classic old tunes, plenty of royalty based activities and the Beavers even treated everyone to their rendition of the National Anthem, twice! A week before the big day, the Beavers had got together and made some beautiful flowers to give to our amazing clients. It was just fantastic seeing them hand out their gifts and seeing the clients faces light up!
Charlie Lovegrove, marketing coordinator, tell us:
"The event was absolutely fantastic and the interactions that the Beavers made with our lovely clients were magical. It was amazing to see our clients so happy to be out and about, enjoying socialising, and staying connected to things that they enjoy doing. What better time to celebrate than for the Queen's Platinum Jubilee too!

We were so glad to see the connections being made and the Beavers were so compassionate and understanding. It is great that we have been able to organise various community events such as this, following the halt over the last two years, it is more important than ever to keep our client's connected and help them to retain their sense of identity."
Battling loneliness and improving mental wellbeing
The event was fun, but also served a different purpose. Encouraging our clients to socialise is important for mental wellbeing, as well as preventing loneliness. A survey conducted by Radfield showed almost half of all respondents (45%) said they had experienced significant feelings of loneliness during the pandemic and as a result, a further 4 in 10 had also experienced low mood, while 2 in 10 had struggled with anxiety and 1 in 10 had battled depression.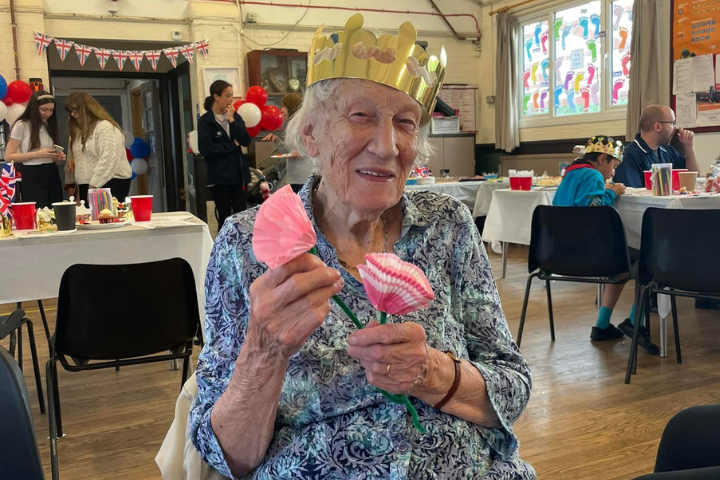 Radfield's bond with the Beavers
We've built up quite the connection with the local Beavers group over the years. Charlie Lovegrove, our marketing coordinator has been a Beaver Leader with the group for a while now. Our care manager's grandad, John Reed, has been a scout leader with the group for over 40 years! We've previously had the Beavers donate gifts to clients over Christmas and we helped the Beavers with their crisp packet collection project at the start of 2022.
If you would like to join the team and make a real difference to someone's life, you may discover a variety of career opportunities with us by clicking here. We look forward to hearing from you.