As part of our Platinum Jubilee celebrations, our clients have been sharing some of their wonderful memories of the Queen and her coronation. It's been a fantastic experience hearing all about their thoughts and feelings.
Our clients spent time with their Care Professionals, reminiscing about their experiences of the Queen. They gave accounts of how they celebrated The Coronation and wrote poems. They looked at photographs from their albums and happily shared their admiration for Her Majesty. And together, our crafting project idea took shape.
Our hardworking team collected everyone's contribution and crafted all their memories together, creating a wonderful display in the team's meeting room in time for the Jubilee celebrations. This display will be made into commemorative cards to be sent to our clients to thank them for their contributions.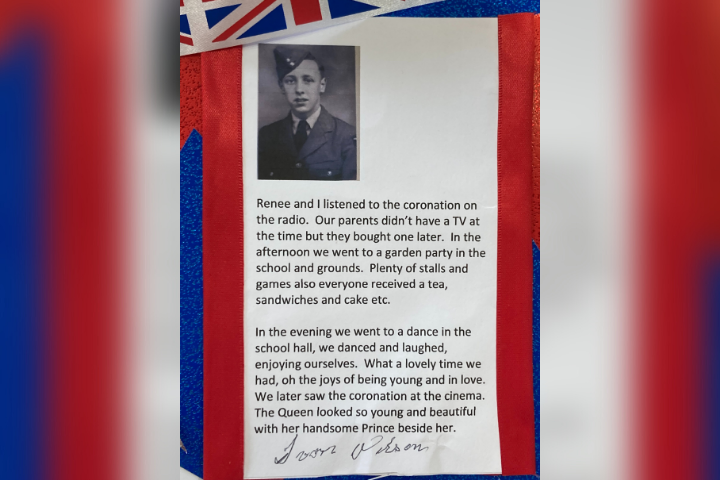 James Beech The Owner and Director of Radfield Home Care Stamford, Peterborough & Rutland said:
"Placing our clients' precious and first-hand experiences of the Queen and the Coronation right in the heart of our business for all our care team to see has been wonderful – and brought us closer to them."
Rose Krezwell, Field Care Supervisor went on to say:
"I for one am very proud of our very own piece of history – handmade and crafted with loving care. Sharing memories is a very special way to celebrate. All thanks to our clients and carers for making this special piece of The Platinum Jubilee possible."
We specialise in the care of older people in their own homes. Please contact us to discuss ways in which we could help you or your loved ones.