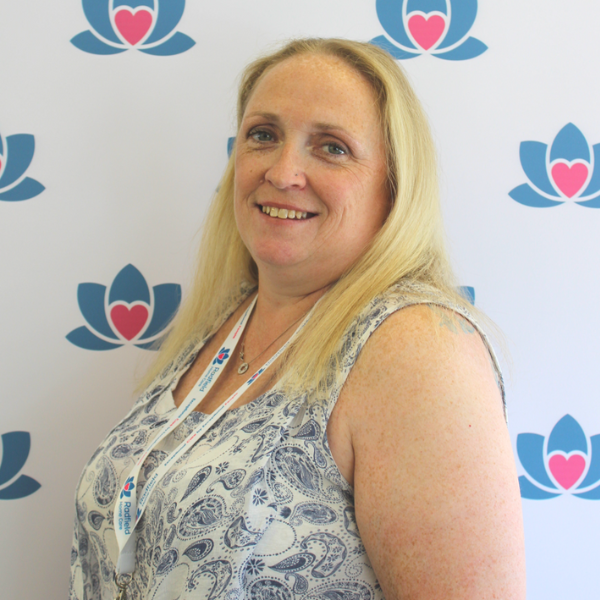 Yvonne Murphy
Registered Care Manager
We would like to introduce you to Yvonne, registered care manager for Radfield Home Care Stamford, Peterborough & Rutland. Yvonne is responsible for the day to day running of the office in line with CQC regulations and also for ensuring that the service is safe, caring, responsive, effective and well led. Yvonne is the key point of contact for carers, clients and their families and promotes individual's wellbeing at all times.
Yvonne has an extensive background in care, spanning over 25 years. She has worked in a variety of roles in the sector, ranging from a field-based Care Professional to registered care manager. This variety of experience really makes Yvonne ideal for the role, she has a deep understanding of the challenges facing the industry for both clients and staff.
"I have worked in Adult Social Care in a management role since April 2001 but have previously worked as a Care Professional for 5 years in a residential home. I really love being able to make a difference to people's lives and being able to share my knowledge and experience with other Care Professionals too."
Yvonne is a naturally caring person and strives to make a real positive difference to the lives of vulnerable people. She understands that to provide the best possible service to clients, everyone must work as a team, being supportive of all those around you to create a healthy working environment.
"Giving something back and making a difference in what can be a sad and lonely day for an individual is so important, our elder generation have given so much and helped shape the world we live in today, making them feel worthwhile and valued is so important.

The basic principles of caring for someone should be the same wherever you work. To have empathy, show dignity and respect, treat them as an individual and work together with excellent communication."
Yvonne will be sharing her wealth of experience and knowledge with those around her to deliver a high standard of care, giving clients the support and reassurance that an experienced individual is looking after their needs.