Following months of rigorous scrutiny and analysis, Radfield Home Care is extremely proud to announce that they are the first and only company in the UK healthcare sector to gain the prestigious B CorpTM certification.
A Certified B Corporation® is a company which has clearly demonstrated its commitment to ethical business and has legally pledged to look after its people and the environment.
Unlike traditional corporations, Certified B Corporations are legally required to consider the impact of their decisions not only on their shareholders, but also on their stakeholders e.g. workers, suppliers, community, clients, and the environment.  This is called the triple bottom line – focusing the company's mission on not justprofits but also on its people and theplanet.
Becoming a B Corp

TM
The performance standards B Corps™ meet are comprehensive, transparent and externally verified.  They have to demonstrate the highest standards of overall social and environmental performance and accountability and aspire to use the power of business to solve social and environmental problems.
Radfield Home Care have met and exceeded all standards set by B CorpTM  and are delighted that they are leading the way and redefining success in the UK care industry.
The B Corp

TM

Community
Today, there is a growing community of more than 1,700 Certified B Corps from 50 countries and over 130 industries working together to build a different vision of the role businesses play in society's future.
Radfield Home Care founders and Directors, Dr Hannah MacKechnie and brother Alex Green, have grown their business with a continued focus on strengthening opportunities for their predominately female workforce and improving the quality of care for their clients.
Dr Hannah MacKechnie commented, "we have an exceptional caring service that elderly people and their families can rely on to enable them to remain living independently at home for as long as possible. Radfield has an outstanding reputation that we have achieved by truly valuing all of our people. We listen carefully to our clients and their families and employ people who fit our ethos and values, and empower them to go above and beyond."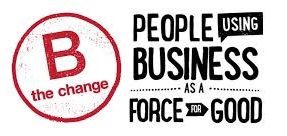 "When we first encountered the B CorpTM   movement we knew immediately that it was the right fit for us, as it focuses on all of the elements that we have always held dear such as truly valuing our staff and creating a positive culture which can be used to effect positive change."
The criteria for certification is a comprehensive and exhaustive investigation by the non-profit third party organisation B Lab®. The evaluation includes governance impact, evaluating a company's overall mission, ethics, accountability and transparency. It looks in detail at the company's contribution to employee well-being, community involvement, charitable giving and diversity and inclusion, all of which are highly valued within Radfield Home Care.
Certified B Corporations are leading a global movement of people using business as a force for good and Radfield Home Care are extremely proud to be part of the community which is redefining success in business in the UK.