The UK care sector has traditionally been a very female dominated sector with the majority of care staff, senior carers, supervisors and office teams being women. However when you look at the ownership of these care businesses you see a much stronger male presence.
Thankfully this pattern is starting to change – with more men being attracted into caring roles – benefiting from the flexibility and great rewards that this type of work brings. There is also noticeably a greater number of women setting up and owning their own care businesses.
In the UK there are around 40,000 franchise businesses in operation and approximately 30% of these are run by women, according to the bfa NatWest Franchise Survey. When you look at the number of SME's outside of the franchise sector owned by women the number drops to just 18%. The franchise sector is clearly offering an attractive proposition for women and through organisations such as EWIF whose mission (and indeed name) is to Encourage Women into Franchising, the aim is to promote the benefits of franchising and support this with free advice to women across the UK.
Radfield Home Care founder and Director, Dr Hannah MacKechnie comments "it is really encouraging to see the percentage of women setting up their own franchise business increasing in the UK. They are able to benefit from the supportive relationship that a good franchisor can offer, as well as the wealth of experience and industry knowledge. However there is still a long way to go before women are equally represented. At Radfield we have been supporting women into management roles for over 35 years and our board is made up of 60% women."
Hannah continues,
"We are delighted to be attracting such high calibre women into our franchise network, and as well as creating their own successful businesses they also contribute so much to the franchise network to benefit all members."
Here are profiles of some of our Radfield Women in Franchising:
Jennie Bardrick – Havering & Brentwood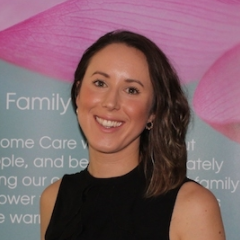 Having studied Economics, receiving a 1st class degree from Warwick University, then becoming a qualified Accountant and working in senior roles for 9 years across Sydney and London at Deloitte and Debenhams in the UK and the largest supermarket chain in Australia, Jennie decided to follow her heart and pursue her real passion to help create a business that cares for and supports her local community. Having been very close to her Nanny Fish growing up, she knew she wanted to be part of creating a business in her memory that would help the older community lead full lives whilst also benefiting others through offering great employment opportunities.
Dawn Phillips – Bromsgrove & Redditch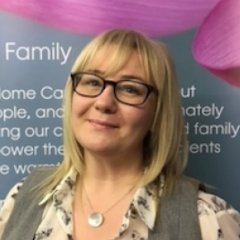 Dawn has had a career working in various settings in the health and care sectors. She has many years of experience working in Nursing Home and Domiciliary Care settings and working her way up from being a carer through to supervisory roles and then into management level. Dawn wanted to establish her own home care business and knew that with a supportive franchisor behind her she would be able to develop her business skills to enable her to achieve her goal.
Lisa Cable – Havering & Brentwood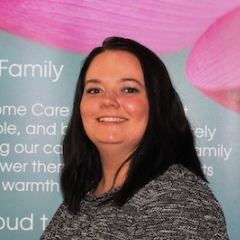 Lisa spent many years working as a Head of EMEA Business Management for an International financial management company based in the City of London. Whilst thoroughly enjoying her career she always felt that she would like to set up her own business that would bring her more into the heart of her local community. Alongside her cousin Jennie she set-up the Havering & Brentwood branch of Radfield Home Care and is proud to be helping local people live more enriched lives.
If you are interested in finding out more information about the role women play in the UK franchise sector then this Women in Franchising article is a comprehensive read and also features our very own, Radfield Home Care Co-founder, Dr Hannah MacKechnie talking about the unique qualities that women can bring to business.