The atmosphere was electric at the British & International Franchise Exhibition 2023 (BIFE2023) where we met hundreds of prospective small business owners, discovering the benefits of franchising.
BIFE2023 saw thousands of people pass through the doors of Olympia London on 9th and 10th June and it was our privilege to meet so many people there at our stall, E170. We have never left an exhibition with so many new and exciting contacts that we want to work with.
Experts in the business of care; franchise feature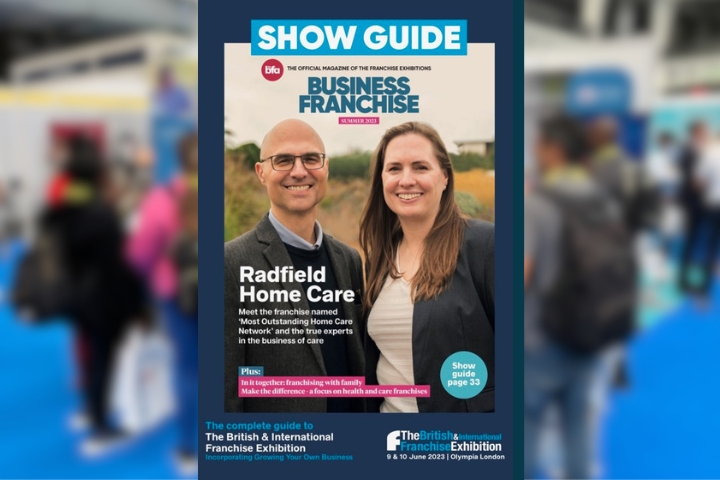 Along with attending the show to meet people interested in franchising, Radfield Home Care made a star appearance in the Business Franchise magazine show guide special. The magazine front cover and feature delves into the Radfield legacy, our expertise in care, and why our franchise training has been showered with awards.
Along with the feature story, the guide features a case study from Ed Gill, our franchise Partner in Radfield Home Care York, Thirsk & Ryedale whose office recently acquired an overall "Outstanding" CQC rating, on only his first inspection after less than two years trading. Read your digital copy here.
"What to expect from your franchisor" a panel discussion with our founder Alex Green
On Saturday, 10th June, our co-founder, Alex Green took to the main stage to discuss what franchisees can expect from their franchisor. He was joined by Pitman Training and Mooboo bubble tea UK.
Speaking about his appearance on the panel, Alex said: "The discussion covered a lot of ground, but the key message that I wanted to get across to the audience was that while you should expect a lot from your franchisor, and all BFA franchisors have developed strong support systems, you only get out what you put in. The most important driver of success for a franchisee is stability in the home followed by passion they have for the brand and the leadership they show in bringing that passion to life with their team."
A franchise exhibition with a buzz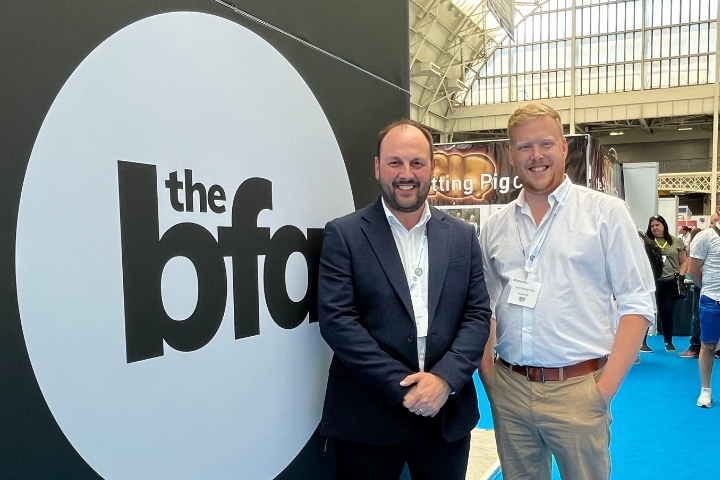 After the show, Alex summarised the event for us. He said: "It was amazing weather in London for the BIFE23 and there was a real buzz in the room and a sense that more and more people see franchising as the way to build for their future. There was a huge interest in healthcare as a sector and we were overwhelmed speaking to so many brilliant people who are interested in building quality healthcare businesses in their communities."
At Radfield, we are a family-founded and run business that appreciates business with a personal touch. Thanks to the BFA and Venture Marketing Group, the BIFE2023 cultivated a welcoming and closely knit community for franchisors, allowing us to cooperate and develop best practices.
Alex added: "Franchising is such a vibrant community with a real sense of family that is built by The BFA and Venture Marketing Group who organise these fantastic events. We, the franchisors, work together to benefit each other. It really is a rising tide that floats all boats. It is always brilliant to speak to other franchisors and learn what they are up to supporting their own networks. So, whether you want to work educating kids, making coffee or pizza, providing massages or quality healthcare, there is a business to suit everyone and the franchisors at BFA events are all providing quality support to their franchisees.

"Now begins the fun part of working with all of the people we spoke to over the weekend and helping them learn more about how to build their own caring business."
Take a tour of BIFE2023
If you weren't able to attend the 2023 British & International Franchise Exhibition you can still get a taster. See what you missed out on with our one-minute show tour.
Radfield Home Care franchise opportunities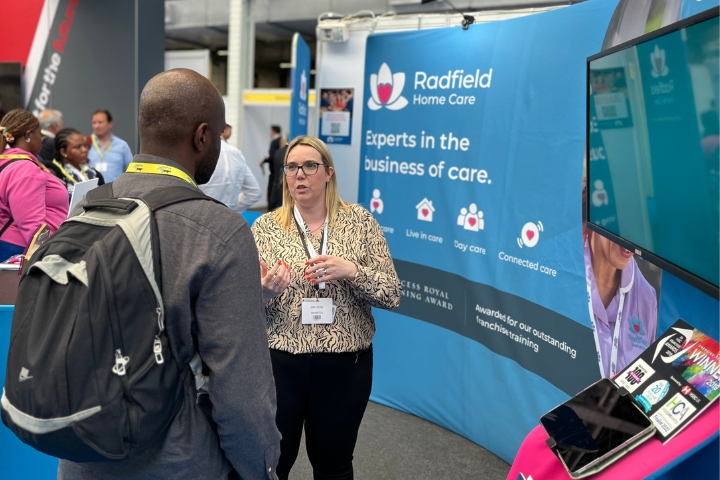 Are you ready to seize the opportunity and build your own business with Radfield Home Care? The first step is to take our quick and easy franchise aptitude test by clicking here. If you can't wait to speak with someone about the potential of franchising, then why not give us a call on: 01743 548 550