Discover franchise opportunities in a growing and resilient sector at the British & International Franchise Exhibition 2023. Meet the experts in the business of care, the award-winning Radfield Home Care franchising team at Olympia London on the 9th and 10th of June 2023, stall E170.
Our team will be there, sharing our expertise in home care franchising and answering your questions.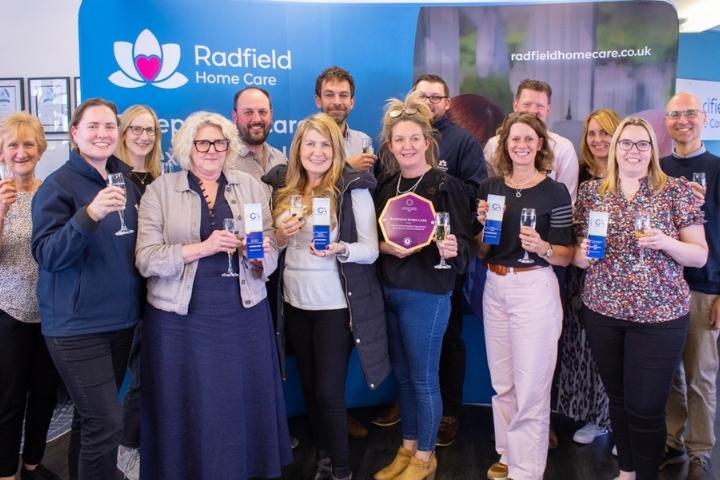 Earlier this year, Radfield Home Care was named as the most "Outstanding home care network" at The Home Care Awards in 2023 – a prestigious industry award – giving recognition to the fantastic care provided by our network of Franchise Partners and Care Professionals across England.
We take great pride in our award-winning care delivery and recognise the continuous effort that goes into delivering exceptional home care services across the UK. We believe that through our culture of excellence, training, and support for both franchise partners and Care Professionals we set ourselves apart from other home care and franchising opportunities.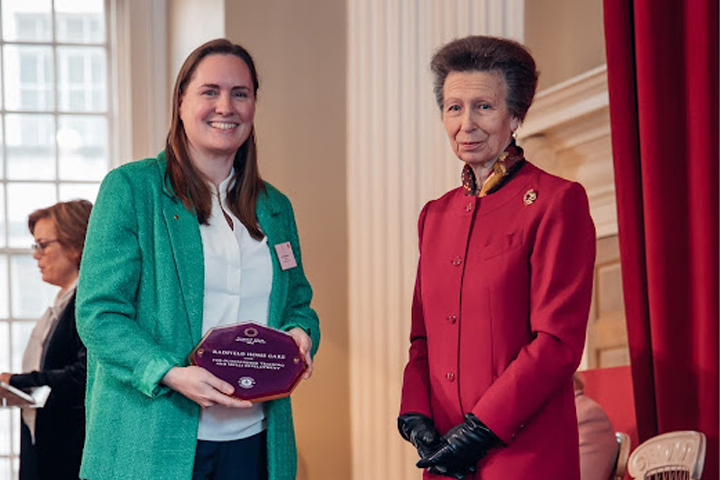 Radfield Home Care was also recently awarded a remarkable accolade – The Princess Royal Training Award 2023. This award recognises innovation in franchise training; something that plays a key role in franchising success, not only for Radfield but for all our franchise partners; allowing them to launch with a running start and thrive.
Our comprehensive training programme helps develop a successful partnership between us as franchisor and our franchise partners; enabling them to provide high-quality private home care within their local communities.
The quality of our franchise support was also validated once more at the 2023 Home Care awards where we claimed the awards for best "Training and Development" and best "Team Support from a national office".
Quality franchise training, quality care services
Our dedicated and award-winning franchise training is not only for the benefit of our franchise partners. As a network, we are here to help the nation age well by remaining connected to the things that matter most, we do this by providing outstanding care.
Each of our franchise partners wants to run a business that makes a difference in their local community, and this difference can be measured by the standards of their services. Across the entire Radfield network, of the offices that have been rated by the CQC (England's care regulator) 22.22% of offices have achieved a rating of "Outstanding", the highest possible rating.
Our offices also receive glowing testimonials from clients. Homecare.co.uk, a website dedicated to reviews of home care services has named Radfield Home Care as a top 20 home care group for five consecutive years, based on client reviews.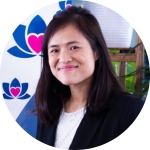 "It's really rewarding and really satisfying. It was touching to see the clients and see how vulnerable they are and how much they need us."
– Po Wun Wan, Owner of Radfield Home Care Barnet & Finchley.
Find us on the front cover of Business Franchise magazine
In the June 2023 edition of Business Franchise magazine, Radfield Home Care shall also feature as the cover story. The magazine will be available at the british & international franchise show, where you will be able to stop by and see our team at stall E170.
We look forward to connecting with current colleagues and meeting new people at Olympia London on the 9th and 10th June 2023. Book your tickets now by clicking here.