For the second consecutive year, Radfield Home Care has made an appearance on the Home Care Insight Power List. Dr Hannah MacKechnie & Alex Green are on the Power List 2022 in the Business Executive and Care Innovators sections respectively. 
What is the Home Care Insight Power List?
The Homecare Insight Power List 2022 is a lineup of the 30 biggest movers and shakers in the home care sector over the past year. Dr MacKechnie made her debut appearance on the 2022 list, though Mr Green can also be found on the inaugural list in 2021.
Describing the list in the August 2022 edition of Home Care Insight magazine, a statement from Home Care Insights said:
"From owners and founders, to managers and fresh faces, the Power List is full of people with a mission to drive positive change in the home care sector. Helping tackle the industry's difficult issues around recruitment, retaining staff, and the quality of care is what's important to them. 

"The level of innovation, strength, and determination taking place in the home care sector is phenomenal – something we think needs to be celebrated year after year. Join us in celebrating fantastic achievements."
Quality leadership and innovation in home care
Dr MacKechnie appears on the Home Care Insight Power List 2022 in the Business Executives category. This section of the list recognises outstanding leaders who are spearheading successful home care providers across the country. Her brother, Mr Green has been recognised on the list as a Care Innovator. The Care Innovators category is a tribute to those pioneers of new systems, technologies and approaches that keep the home care sector developing and improving.
Award-winning home care & family roots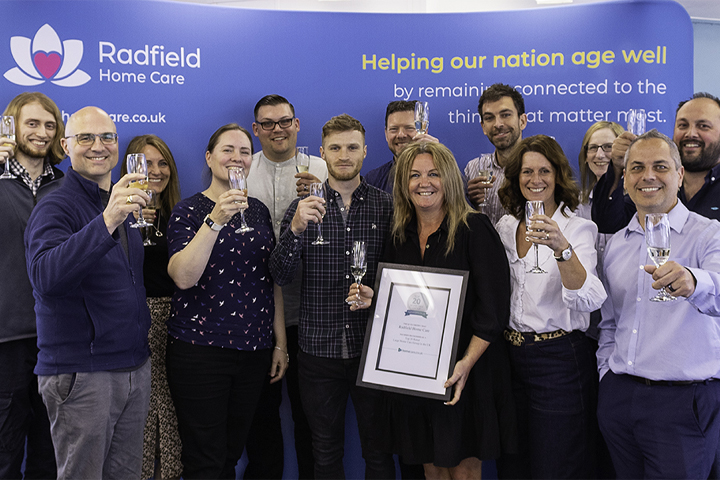 Radfield Home Care has been named as a Top 20 Home Care Provider by Homecare.co.uk for five consecutive years. These accolades are based entirely on client reviews and are indicative of the exceptionally high-quality care Radfield Home Care provides. The company also bucks industry trends with much lower turnover rates for Care Professionals, many of whom go on to be integral office team members.
Providing quality care and properly supporting care teams is an integral aspect of Radfield as we are on a mission to be not only the nation's home care provider of choice but an employer of choice too. The conscious decision to provide comprehensive support for our teams goes back to the roots of our founders.
Dr MacKechnie and Mr Green were raised in their parents' residential care home where they learnt how transformative quality care can be for older people. The brother and sister duo went on to develop their own careers in medicine and finance but were drawn back to the care sector. Taking what their parents had begun, they started Radfield Home Care in the garage next to the family care home. 
Thanks to their experiences, Hannah & Alex knew what exceptional care looked like and with that, they developed the purpose of Radfield Home Care; "to help people age well by remaining connected to the things that matter the most to them." They had also seen what was required to succeed, Care Professionals needed to be properly recognised for the phenomenal work they do. This was ratified in the Radfield Home Care Caring for Our Carers™ Pledge, the vast majority of Radfield Home Care offices also hold Real Living Wage accreditation for paying fair wages above an independently calculated minimum based on the actual cost of living.
Start a care business with top industry innovators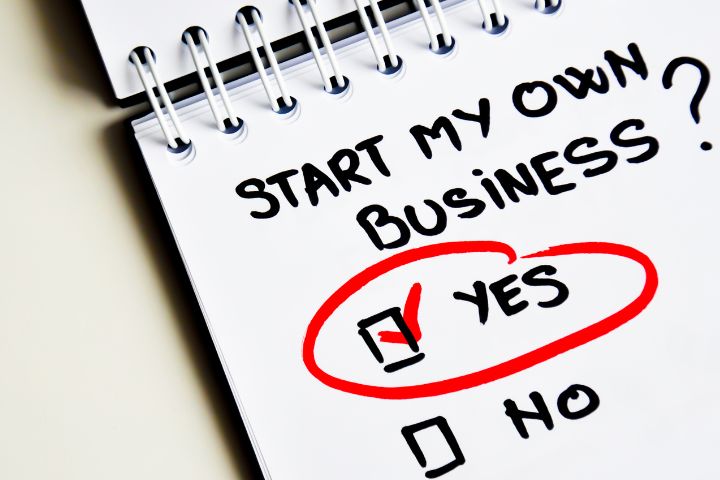 If you are considering franchising as an option for starting your very own business you will be doing a lot of research to find the sector, and the franchise, that is for you. The home care sector allows you to build a business that makes a positive difference in your community, directly helping people age well and lead fulfilling lives. At Radfield Home Care, we are an award-winning franchisor that has been operating in the care sector for over 40 years. First as a local care home and now as a nationwide home care business.
We provide comprehensive support for our franchise partners while they are establishing their business, with a tried and tested map from registering the business up to developing and tracking its growth.
If you are interested in the franchising opportunities at Radfield Home Care, click here or email [email protected] or call 01743 548 550.