We are overjoyed to announce that Radfield Home Care Franchising has been recognised with a place on the Princess Royal Training Awards list 2022 for our "Radfield Runway" franchise training programme. The award identifies our programme as some of the best franchise support training available in the country.
The list awards "employers for outstanding training and skill development programmes which have been proven to have significant positive impact on their business or their staff."
The 2022 list consists of 47 organisations with outstanding training programmes and puts Radfield Home Care alongside giants such as Santander, JCB, Lloyds Bank, IBM, Caffè Nero, and the Royal Navy as some of the very best training providers in the country.

Speaking about the award, Dr Hannah Mackenchnie, co-founder and director of Radfield Home Care said:
"I am enormously proud of our team for being recognised with this award. We are constantly striving to provide the very best business and care compliance support for our franchise partners and this is a true validation of our efforts. I would like to thank the assessors for giving us this esteemed accolade, I would also like to thank each and every member of our franchise support team, and of course, I would like to thank our franchise partners themselves who are out there right now, providing life-changing care."
Alex Green, co-founder and director of Radfield Home Care, and brother to Hannah, added:
"This award is a phenomenal testament to the outstanding efforts of our small but brilliant national office team. To be on this list, alongside enormous household names, means the world to us. We have just recruited our 16th office team member and we are poised to only grow from here, capitalising on the exciting opportunities within the home care sector. I must give credit to our impeccable franchise support team. Their dedication and meticulous support allow our franchise partners to quickly establish their businesses, reliably acquire CQC registration and provide outstanding home care services that they can be proud of."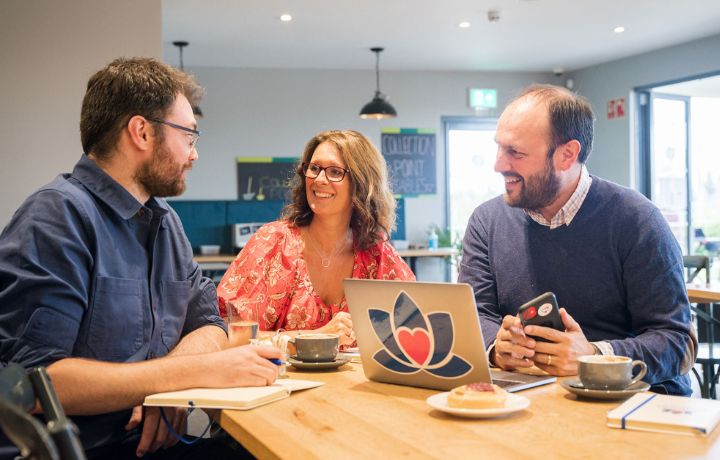 Our award-winning franchisee training
In the case of Radfield Home Care, we have been recognised for our "Radfield Runway" franchise partner training programme. 
As a franchisor, coaching and supporting our franchise partners is an integral aspect of what we do. When a prospective franchise partner approaches us, they can come from any number of career backgrounds, with a knowledgebase that varies from that of experienced business owners to complete novices with no prior experience. 
It is our task to identify those with a spark and a will to deliver exceptional home care and provide them with the tools and the support to establish their own successful business. Our training is focused on upskilling our franchise partners to become confident business owners in the home care sector. This involves planning out the key milestones of setting up their business, such as acquiring CQC registration and guiding their growth over the following two, five, or 10 years.
A testament to the quality of our training is that of our trading franchise partners, 100% have achieved CQC registration and compliance rates have increased sharply. Our Care Professional satisfaction is also very high as our staff turnover is well below the sector average.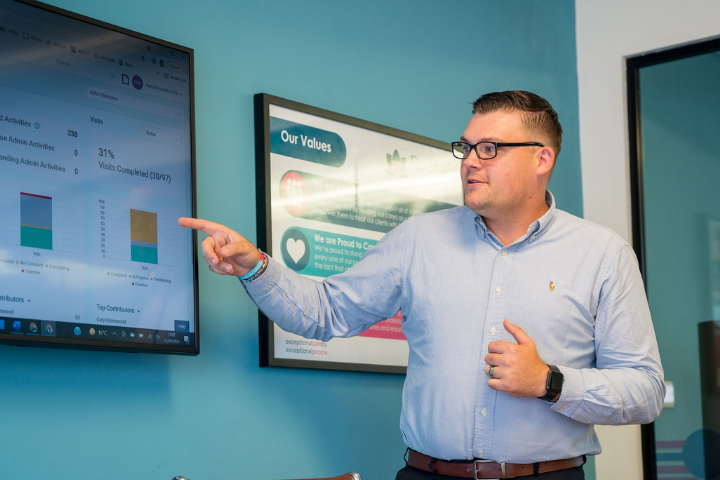 A team built to help establish successful franchises
Supporting our franchise partners has been baked into our business model from the ground up. Each individual member of our franchise support team plays an important role in an office that is structured to maximise the effectiveness of the support we deliver. 
The national office team is divided into three key areas; 'operations & business management', 'health & care compliance', and 'marketing & design'. 
Our 'operations & business management' team ensures the Radfield network runs smoothly. Each of our franchise partner offices is assigned a Business Performance Manager to act as a direct point of contact and provide the office with the guidance necessary to flourish. Business development and training from this part of the team helps our franchise partners to become more knowledgeable about business, leadership, finances, management, and operational duties.
The 'health & care compliance' team helps each of our offices to deliver exceptional home care that complies with the English regulatory body, the Care Quality Commission (CQC). Our compliance team is extremely experienced in the delivery of care and the software systems used to ensure smooth delivery of said care.
The third main division of the Radfield Home Care franchise support team is 'marketing & design'. Featuring a selection of skilled writers, graphic designers, data analysts, and of course marketers, the team helps to train and provide guidance on best practices for publicising a home care business. 
To find out more about our team, please click here or call 01743 548 550 to speak with us.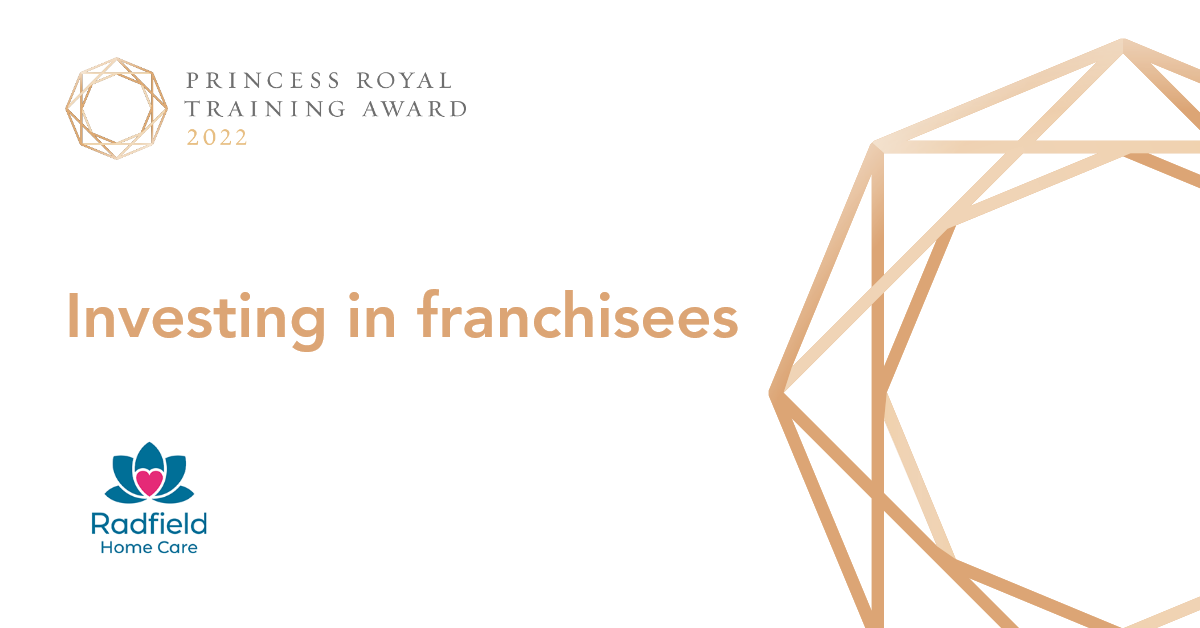 What are the Princess Royal Training Awards?
The Princess Royal Training Awards are run by the City and Guilds Foundation and have been running for seven years, identifying organisations that are putting outstanding levels of effort into development and training. The awards recognise organisations for the quality of training they provide and is open to organisations of all sizes.
Kirstie Donnelly MBE, Chief Executive of City & Guilds said: 
"The Princess Royal Training Awards demonstrate how training and development can open up opportunities and attract new talent to industries with significant skills gaps and labour shortages. Yet again, this year's recipients have shown the range and depth of learning and development that is taking place in their own organisations to shape growth and positivity, from the power of skills development to address issues such as improving diversity and inclusion, through to programmes to address the ongoing impact of climate change. 

As we all work towards a net zero future, we hope to see even more training programmes recognised for their work in supporting this vitally important issue, amongst many other areas that create organisational and people development."
City and Guilds Foundation President, HRH The Princess Royal
Anne, Princess Royal, is the president of the City and Guilds Foundation and supports the awards. Speaking about the awards, she said:
"Many employers are making positive contributions to our wider communities and economies by up-skilling and empowering their employees. The Princess Royal Training Awards provide a platform for such employers, giving them the accolade they deserve."
Investing in a franchise with the award-winning franchisor, Radfield Home Care
The health and social care sector is packed with exciting opportunities for potential franchise business owners. At Radfield Home Care, we provide a dedicated training course for each of our franchise partners, setting them on a clearly defined path to success as a Radfield Home Care franchise owner.
Home care business training may seem like a daunting prospect but our dedicated national office team is here to help every step of the way. If you are interested in the franchising opportunities at Radfield Home Care, offering some of the best franchise training, click here or email [email protected] or call 01743 548 550.