Caring core values
Values are everything to us at Radfield, we carefully select the most responsible Care Professionals who can both uphold our values and demonstrate their personality fit to our family culture. We can support and train people to be great Radfield carers but we can't train someone to be a great person with the right attitude. When a new care assistant begins to work at Radfield, they are carefully monitored and trained by our experienced care team. As well as learning practical skills, we also monitor how well they interact with clients and the relationships they build with them. We support our carers with ongoing feedback and training, encouraging them to progress into structured learning such as, undertaking diplomas in social care or progression to management level.
We are proud to have a staff retention rate that eclipses the industry standard. We consider this a reflection of how much we value our care staff and how we respect the work they do.
Care Certificate training
All staff working in Health and Social Care should complete the national entry level qualification but it is not obligatory. At Radfield, we ensure with our training that all of our carers exceed the standards outlined in the certificate.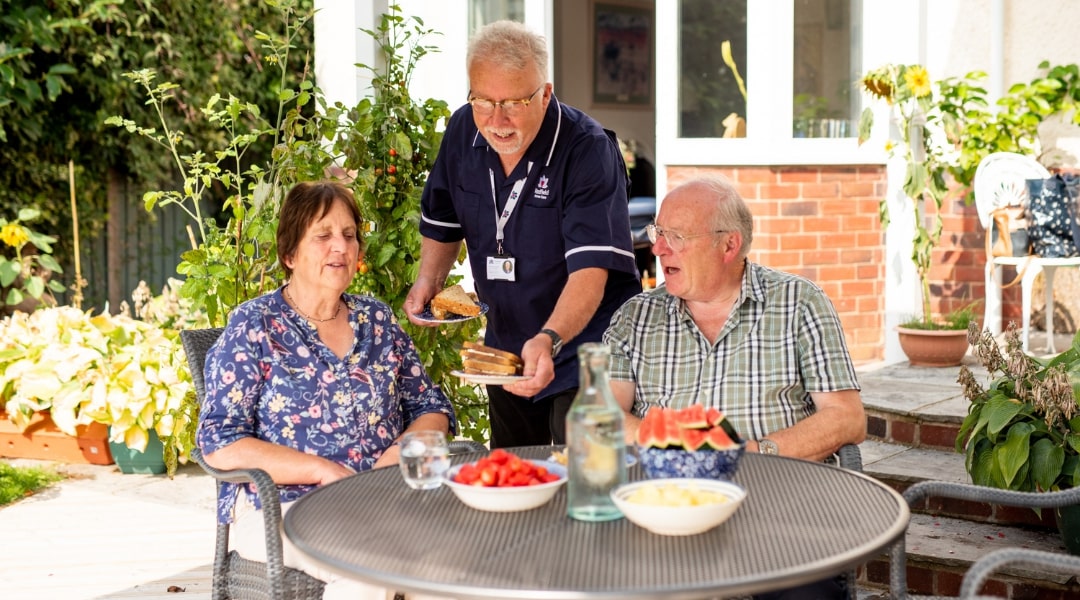 What a carer can do
A Care Professional with Radfield Home Care is given the training and support to deliver the following services:
Washing, bathing and showering.
Dressing and undressing.
Cleaning teeth and dentures.
Shaving facial hair with an electric shaver.
Assisting with personal grooming; for example, brushing hair and applying makeup.
Toilet management and continence care, emptying and changing catheter bags but not re-siting indwelling catheters.
Assisting with physical exercises to enable rehabilitation under the direction of a physiotherapist.
Day and night care
Sometimes a client may require home care at varying times, including at night. In these circumstances, Care Professionals may provide the following services:
Companionship, social time with a client in or out of the house, walking or by car (planned).
Day sitting, being at a client's home to provide personal and social care.
Night sitting, being awake to provide care during the night.
Night sleeping, sleeping at the client's home and providing care if needed but not woken more than twice in a night (considered to be a waking night).
Moving a client as a Care Professional
Care Professionals are trained to move clients using specialist lifting equipment and in line with their Moving and Handling training.
Medication assistance
At Radfield Home Care we offer bespoke medication services and train our Care Professionals to do the following:
Medication collection and administering from prescribed and labelled containers.
Application of creams but not to broken skin, nor prescription creams without medical approval.
Monitoring blood sugar for diabetic clients but not injecting insulin.
Monitoring of weight and nutritional and fluid intake.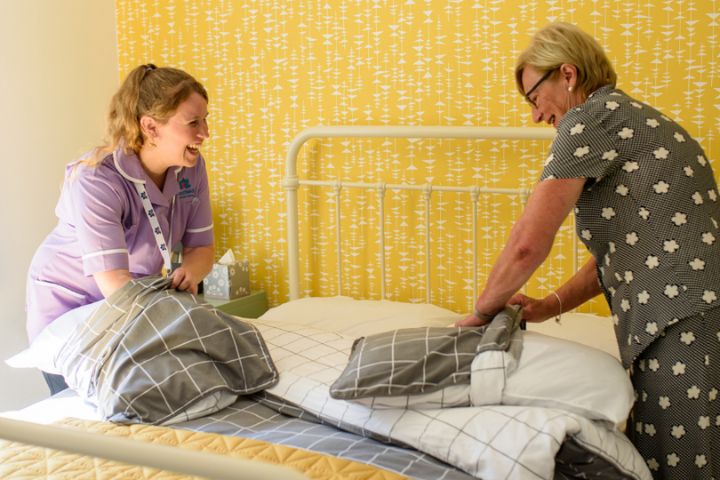 A key part of domestic care assistance can be helping out with household tasks. These include such activities as:
Preparing meals, feeding and washing up.
Changing bed linen, laundry and ironing at the client's home or at a laundrette.
Assisted shopping and help both to carry and put away items at a client's home.
Shopping from a list and using client's money to purchase items.
What a carer can't do
A carer cannot deliver any of the above services for anyone other than the client. They also cannot carry out household repairs or any task that requires the climbing of a ladder. Although Radfield Care Professionals are provided with a wealth of training and knowledge, they cannot carry out duties that require a trained nurse. These include such tasks as changing dressings or administering injections.
At Radfield we are on a mission to Be There, to help the nation age well by remaining connected to the thing that matter the most to them. Be There is our promise to everyone and it affects everything we do. We support our Care Professionals to deliver exceptional care, this care helps people lead fulfilling lives and keep connected to family, friends and the surrounding community.