At Radfield Home Care, we believe in the power of community efforts to raise awareness and funds for vulnerable sectors of our society. As long-standing advocates of home care in the UK, we are proud to have been part of an incredible event recently – 'An Evening with Sir Michael Palin'.
The Night of a Remarkable Evening
The event was organised by Age UK Camden, a charity that, like Radfield Home Care, is committed to making a difference in the lives of older people within our community. The thrilling evening managed to raise a staggering £17,000 and with donations still coming in, the total is expected to reach even higher. Glyn Clark, Owner & Director of Radfield Home Care Camden, Islington & Haringey and a Trustee at Age UK Camden, shared his reaction to the event:
"A delightful evening attending 'An Evening with Sir Michael Palin' in support of Age UK Camden. As a Trustee at Age UK Camden, I'm very aware of the planning and effort that went into making the evening happen. Special thanks to Michael, a Camden resident, for such a memorable evening, and to Cecil Sharp House for hosting the event."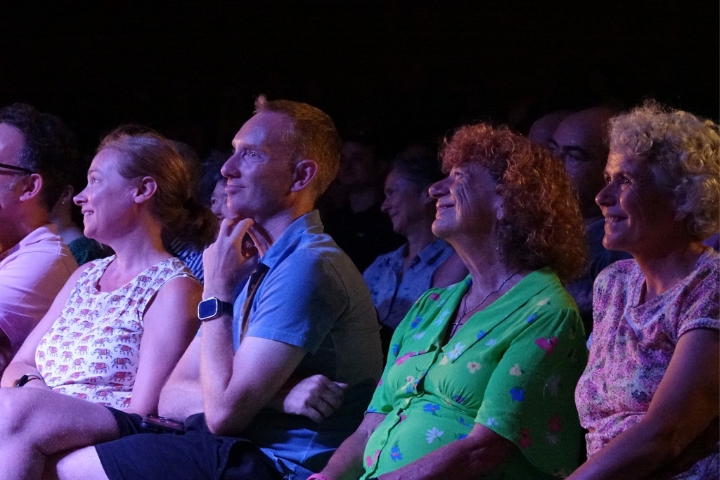 Reinforcing the Importance of Home Care in the UK
The funds raised by the event will be directed towards the provision of essential services that help our older population remain independent in their homes.
By supporting events like 'An Evening with Sir Michael Palin', we continue to reinforce the importance of home care in the UK, particularly in regions like Camden where many older individuals rely on these services to maintain their quality of life and remain connected to what matters in their lives.
Radfield's Commitment to Home Care Camden
At Radfield Home Care, we are proud of our 40-year heritage of providing specialised and exceptional care services. Our vast experience within the home care sector has allowed us to tailor our services to cater to the individual needs of our clients.
We exist to help our nation age well, and this is achieved by ensuring our clients remain connected to what matters most to them. In supporting initiatives that echo these values, we remain steadfast in our commitment towards a culture that celebrates and uplifts the elder members of our local communities.
Quality home care and rewarding careers
Talk to our team to learn more about Radfield Home Care services and discover how we contribute towards creating a more caring and inclusive society. Are you interested in joining our dedicated team of Care Professionals? We are always on the lookout for passionate people to join our team. View job vacancies at Radfield Home Care today.