How can understanding feelings help you build connections with your clients?
As Care Professionals, we already know that feelings are fundamental aspects of caring for others. However, like in everyday life, feelings aren't discussed enough.
As caring people, it is assumed we know how to deal with people's emotions. We are expected on a day to day basis to support people through difficult and emotional times in their lives. All the while managing and keeping our own emotions in check. A challenge not least because our clients become important people in our lives, and we want to be there for them as much as possible.
Should I distract a client if they experience difficult emotions?
It can be difficult and uncomfortable to see our clients upset. So denying or minimising their feelings might be a default option. You may find yourself saying they shouldn't feel a certain way or distract them away from the feeling. However, when emotions are dealt with in this way, it doesn't mean that they disappear. It can cause them to fester and further upset the client.
This reaction is entirely normal and comes from a place of care. Nobody wants to see someone unhappy and distressed. But to build a connection, the client's feelings need to be understood and validated.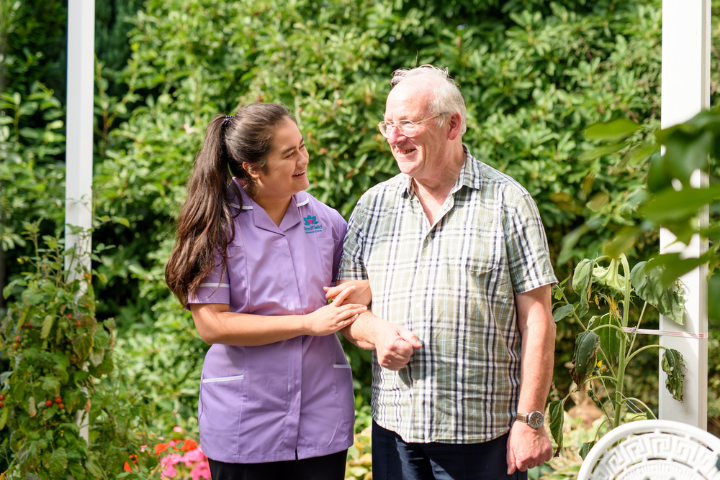 What are the typical ways we respond to emotions?
There are three main ways we typically respond to the feelings of others (which is often the same response we often have to our own emotions).
Repressing – pushing down feelings, trying to ignore them, or minimising them. Saying things like, "Don't worry about it" or "You shouldn't feel like that." This approach can make the other person feel that their feelings are somehow wrong or unimportant.
Overreacting –you feel so much that you take on the other person's emotions and you begin to feel how they feel. This approach can take a real emotional toll on you as a Care Professional. Also, it may make the client uncomfortable about sharing their emotions with you in the future.
Containing – you acknowledge and validate the feelings of others. For example, if someone feels angry, this means witnessing the anger, understanding why they are angry and perhaps putting it into words. This approach acknowledges they are feeling angry and validates that you understand.
Containing feelings is the best approach when dealing with the emotions of others as it helps them process their feelings and helps you develop a real human connection.
Be There Action: We all deal with emotions differently. Some we feel more comfortable with and others less so. The better we deal with specific emotions ourselves, the better we can support other people going through this emotion.
A good starting point is to think about how we respond to emotions to better understand the feelings we are likely to contain, repress or overreact.
Think of the following emotions: Fear, Love, Anger, Excitement, Guilt, Sadness, Joy, Resentment
Then ask yourself the following questions:
– Which ones do you feel more comfortable with?
– Which ones do you feel less comfortable with?
– Which ones are easier for you to cope with?
– How about when they are directed towards you?
– How do you feel when other people display these emotions?
Are you surprised by the results? By acknowledging how we deal with these emotions, we can better understand ourselves and in turn be there for others.
If you'd like to learn more about the role of Care Professional and how you can help others, head on over to our Care Jobs page to find out how you can start your career in care.