Oakfest is an annual community festival held in Oakwood in Derby. This year's event was held on July 3rd, with all kinds of exciting activities. Fresh local produce, home made arts and crafts, catering stalls and even some live music.
We took Oakfest as an opportunity to raise money for Treetops Hospice, a fabulous service providing nursing care and emotional support for adults and their families in Derbyshire and Nottinghamshire, free of charge. We held a classic 'guess how many sweets are in the jar' competition and all of the money raised went to Treetops Hospice.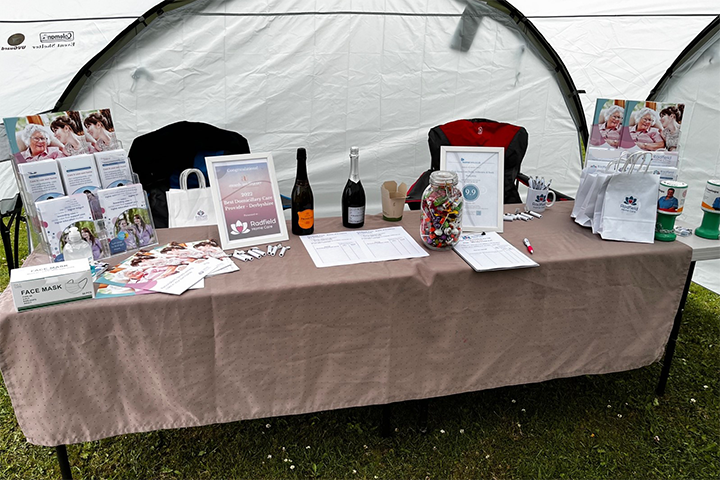 Sunshine & boiled sweets
The weather was on our side and the warm air brought out a lot of people. I love chatting with the local community to find out what is important to them and how we can help. We met lots of people interested in finding out more about the services we offer and people who would love to come and make a difference to our older community and would be interested in working for us.
It really was a wonderful day and we are looking forward to doing it all over again next year!
We love to get involved in the community and everything it has to offer. Family and community values are intrinsic to the Radfield ethos and supporting our local area is really important to us. We can sum these values up in a few points:
BE YOU: we support people in defining, developing and living their own identities.
BE CONNECTED: we support people to enjoy and get the most out of the relationships that are important to them.
BE INSPIRED: we support people to achieve goals, both big and small, that matter to them.
If you would like to find out more about Radfield Home Care jobs and how you can join the team, you can visit our careers page or contact us directly.