At Radfield Home Care Worcester, Droitwich & Malvern, we believe that the essence of quality private home care revolves around the creation of meaningful relationships and memorable experiences. Our Care Professionals, like Angela, passionately promote this ethos with their unwavering dedication and commitment to making a difference in our client's lives. An exceptional example of this same dedication is when Angela recently rekindled one of our Worcester resident's long-lost love for flower arranging.
A comprehensive approach to home care in Worcester
At Radfield Home Care Worcester, we support our clients' mental stimulation through companionship visits. Angela, one of our experienced Care Professionals, is an illustration of this approach. She carries a box of games and crafts in her car at all times, ready to engage and brighten up the day of any client she visits.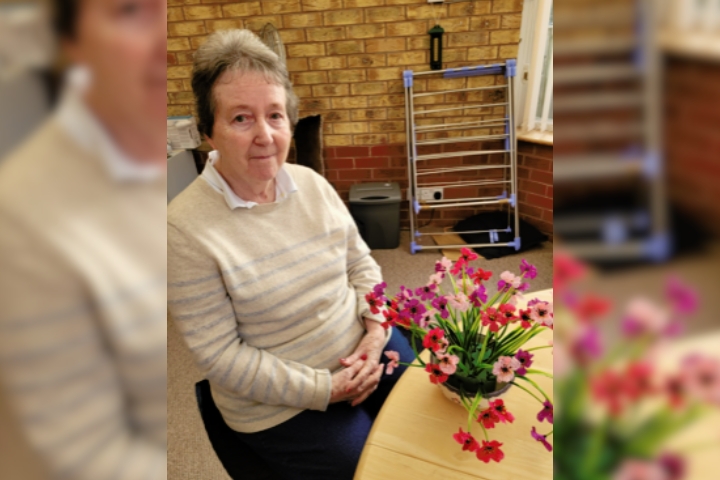 Personalised companionship care visits
One such client is Lesley. Angela made it her mission to get to know her better. By spending quality time with Lesley and her husband Tony, she discovered that Lesley used to be an avid flower arranger in her younger days. This insight led Angela to reach out to her friends and fellow Care Professionals and collect dried flower donations. Through these collective efforts, Lesley is again relishing the joy of flower arrangement. Instead of merely passing time with puzzles and painting, Lesley is now, once again, revelling in one of her delightful hobbies.
Lesley shared her happiness and expressed how the flower arrangement has added colour and joy to her daily routine – a testimonial to our high-standard companionship visits.
Quality home care and rewarding careers in Worcester
At Radfield Home Care we are here to help our communities age well by remaining connected to the things that matter most to them. Our commitment to providing care tailored to individual needs has positioned us as one of the best home care services in Worcester. Named a top 20 home care group for six consecutive years by Homecare.co.uk, we are here to provide exceptional care and rewarding career opportunities.
Are you passionate about making a difference? Join our team of committed Care Professionals striving to make every day meaningful for our cherished clients. Check out our job vacancies today.