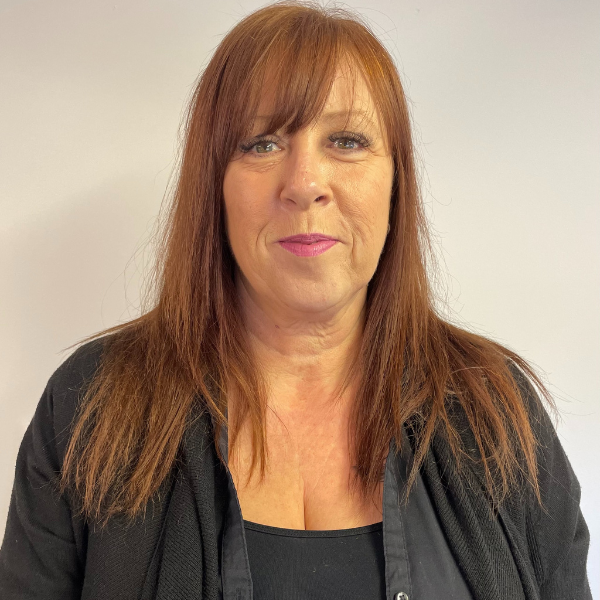 Deborah Walkley
Registered Care Manager
We would like to introduce you to Deborah, registered care manager for Radfield Home Care Fareham, Gosport & Warsash. Debbie is responsible for the day to day running of the office in line with CQC regulations and also for ensuring that the service is safe, caring, responsive, effective and well led. Debbie is the key point of contact for carers, clients and their families and promotes individual's wellbeing at all times.
Debbie's journey in care began when she was just a child, spending a lot of time with her grandparents and listening to their stories.
"I have always had a caring and compassionate nature and after working within the retail sector for years I decided I wanted a change and to make a difference, I got chatting to a friend outside my daughters school and she suggested I try caring.

It was the best decision I had ever made. I enjoyed it so much, seeing my ladies and gents faces every time I went in and the difference it made not only to them but to me. I really felt that I was making a difference and was so happy at my job for the first time."
Debbie has extensive experience in the care sector. She started her career in care in 2006 as a Care Professional in her local community. Her passion for looking after others has led to her working in a variety of settings, from domiciliary care, dementia care and adults with learning difficulties.
"In 2017 I started with my previous employer as a supervisor, becoming the manager shortly after. I passed my level 5 in health and social care in 2019 and then passed my CQC fit person interview to become the registered manager, overseeing 2 large branches of the company, running over 250 staff and 500 clients."
Debbie's background as both a Care Professional and registered manager makes her the ideal person to understand the challenges facing both clients and employees.
"I enjoy a challenge and am looking forward to building an extremely successful business with great values. I believe myself and Jason have the same passion and drive to promote person centred care to empower individuals to live the best life possible by providing excellent care with valued care staff."
Debbie wants to inspire others, she tells us:
"I feel after starting as a Care Professional and working my way up that I can inspire others. I will always be available for clients and their families as I believe it is essential to build trusting working relationships to help clients and families to feel confident about the service they are receiving. I am passionate about the job I do and the people that work alongside me."