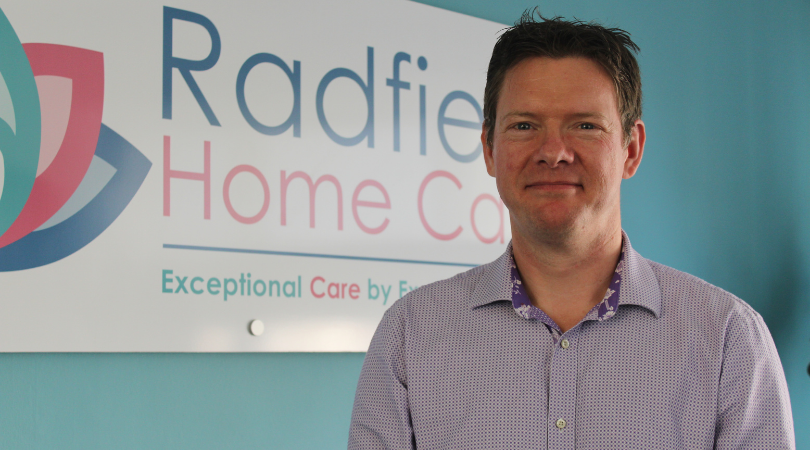 bfa HSBC Emerging Franchisor of the Year, Radfield Home Care has appointed Neil McPherson as its new operations director.
With a career specialising in finance and business development, Neil joins Radfield to lead franchise partner support, oversee the long term development of individual franchise businesses, as well as direct the growth of the nationwide network.
"I am really excited to join the Radfield family and be a part of its, already successful, journey. The organisation's values, ethos and carer-centric approach to care and support really appealed to me. I look forward to working with the support team to continue to add value for franchise partners, as well as ensuring franchise partners are achieving growth and returns that exceeds their expectations", Neil explains.
Franchisor and co-founder, Dr Hannah MacKechnie says: "The operations director role is a new role for Radfield Home Care and has been developed with the primary objective of helping franchise partners maximise their returns, whilst continuing to deliver exceptionally high quality care to clients.
"With a background in finance, business development and home care, Neil will be a welcome and complimentary addition to the support team. Neil's appointment will also enable myself and my brother and co-founder, Alex to focus on future projects that will enhance our franchise support offering, drive nationwide client awareness and introduce new income streams for franchise partners."
As a Homecare.co.uk Top 20 national provider, Radfield Home Care specialises in providing care and support services, ranging from companionship and personal care to dementia and palliative care, to the UK's ageing population living independently in their own home. It's unique Caring for our Carers™ pledge helps ensure the highest quality of care is delivered to its clients living independently at home, by ensuring its care professionals are fairly paid, well supported and are provided with high quality training programmes.
If you're looking for your next opportunity in the rewarding and resilient social care sector and would like to find out more about Radfield Home Care's franchises for sale near you, get in touch to find out more. You can contact franchise recruitment manager, Ed Gill on 01743 548 550 or [email protected]. Alternatively, you can visit www.radfieldhomecarefranchising.co.uk for more information about Radfield's franchise opportunities.