Before arthritis, Jane taught, travelled, and thrived
Jane worked as a university lecturer for thirty-five years and loved her job teaching French and Spanish languages. She had always been an active and independent person and travelled extensively during her summer breaks. Her favourite location was South America, particularly Argentina.
Jane was married for a few years in her thirties but never had a family and after her marriage ended, she devoted her time to teaching and volunteer work in Peru, Ecuador and Argentina.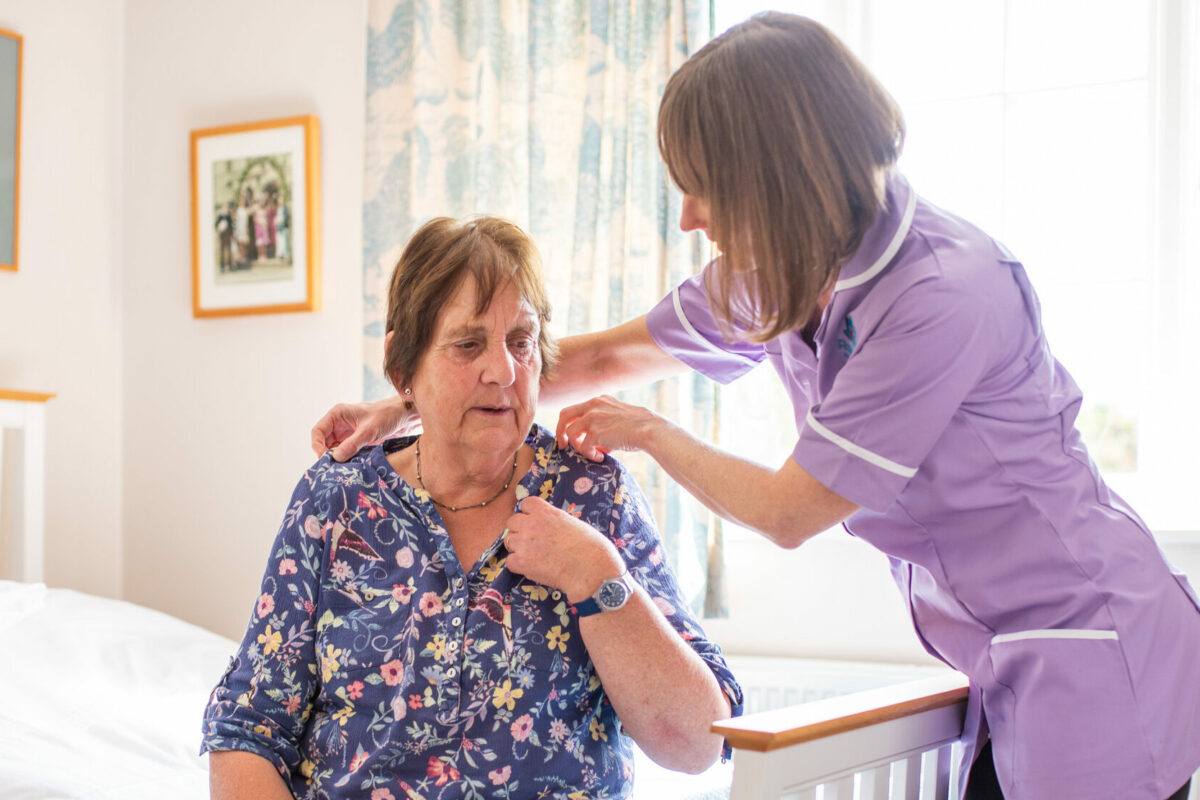 Losing touch with what matters most
When she was in her forties Jane began to notice pain in her hands and in her thumb joints. Subsequently, Jane was diagnosed with osteoarthritis. At first, the pain and discomfort were minimal but they gradually increased over five years until she was on daily pain medication. As the condition spread to her knees, hips and back, at age fifty-five Jane had no alternative but to take early retirement due to the pain that made attending a lecture too difficult.
The change of leaving a career she loved was difficult, so Jane began to tutor languages at home part-time to keep herself mentally stimulated. She found that in the late afternoon her pain was manageable enough to enjoy one or two hours of teaching and this helped to supplement her pension.
Due to arthritis in her hands, Jane was finding it difficult to manage housework and especially changing duvet covers – as she couldn't grip the sheets.
Although she had home deliveries of shopping, it was becoming a problem for her to bend down, lift and then unpack. She had several accidents in the kitchen, with dropped jars smashing on the floor and she found that she couldn't pick up the shards of glass. Jane realised her dexterity was becoming severely limited and that it was degenerating.
Jane's doctor recommended that it might be time to consider additional help and suggested Radfield, as a few doctors had used our home care service for hospital discharges.
A care plan, built around individual needs
Our care manager, Judith, helped Jane to put together a care plan and started with two visits a day.
Claire arrives in the morning to help Jane to dress. She can bathe herself at the moment but we are making arrangements for future care if her condition should deteriorate further. Any housework that needs doing, such as washing-up or putting dishes away, is done and once a week we do housework and laundry.
Claire then spends time helping Jane with her mobility exercises from her physiotherapist and these make a big difference, enabling her to have some freedom of movement in the afternoon. They also get out for a short walk in the local park around the corner. Claire attends the physiotherapy sessions with Jane so that she can discuss her care and get advice on what exercises she should do – this helps with the best treatment Jane can get.
Jane still has her tutoring for four days a week in the later afternoon and then eats late after her teaching has finished. She has said how continuing to work from home has helped to keep her sane and helps her to retain her passion for teaching languages.
In the early evening, after Jane has finished her teaching and eaten, Trisha arrives to clean up any dishes and to help her change into her nightclothes – buttons and zips are a problem with the lack of dexterity in her hands.
Jane likes to read and can manage to take herself to bed after we leave.
In the absence of family, Jane has said how Radfield has become like a family to her and that she relies heavily on us to be there for her. She feels much more relieved to know that she always has that support available and is not alone to face the deterioration of her arthritis. Whatever happens, she knows that she will always have our support.
If you or a family member is suffering from arthritis we can help to support you with a home care solution. Contact us to discuss your needs and we can arrange for drop-in visits to full-time care as needed.